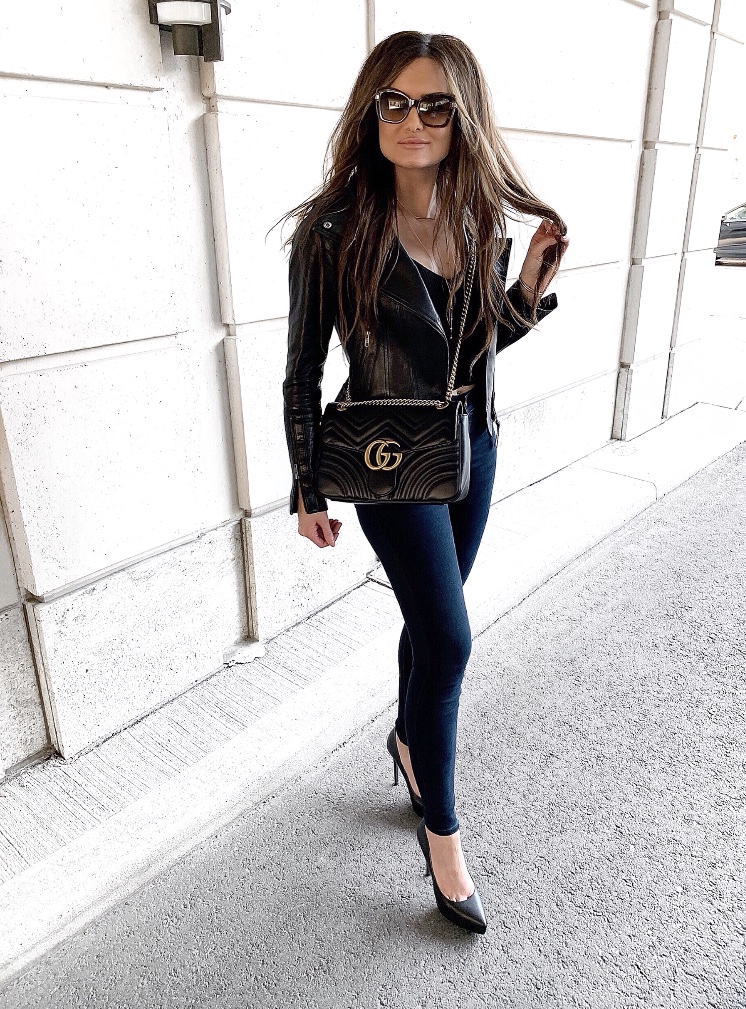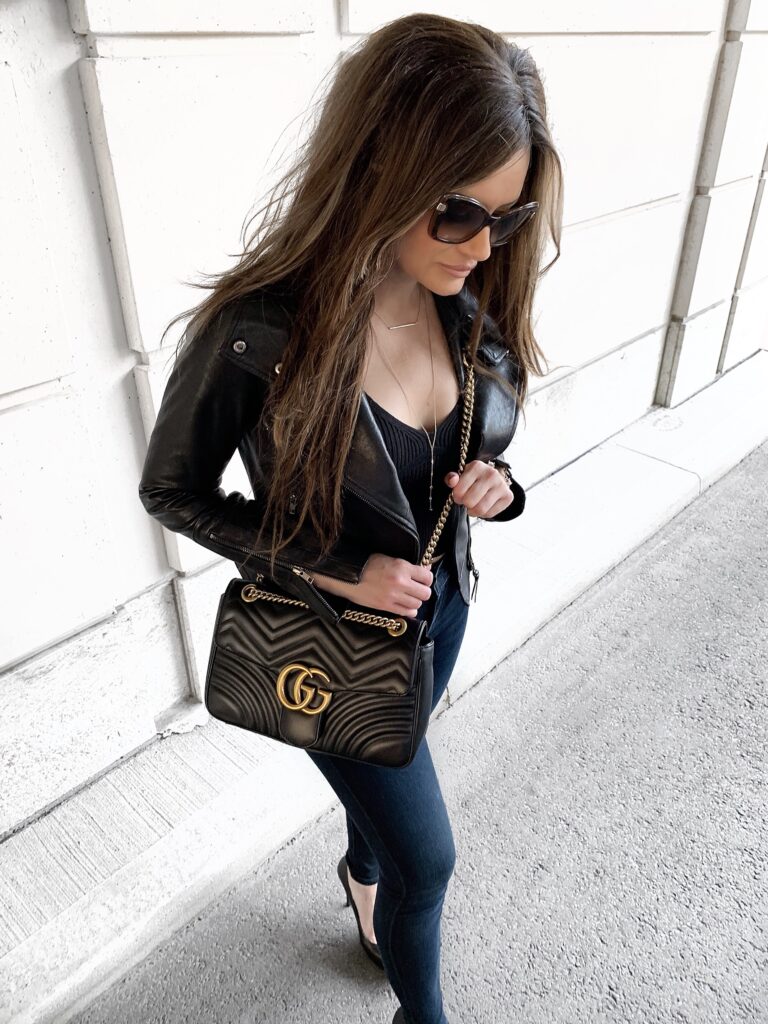 Jacket: Mackage (Similar here) & (Similar here)
Top: Shein (here)
Jeans: Express (here) & (here)
Shoes: Jessica Simpson (Similar here)
Purse: Gucci (here) & (here)
Sunglasses: Salvatore Ferragamo (here) & (similar here)
Heyyyy ladies! This past week has been so gorgeous outside and so warm for November! I thought I would share with you my fave leather jacket by Mackage that I've had for 4 years which is a timeless statement piece for me. This jacket was so popular for many years as they kept selling it every year in different colours like grey, black and beige and also different zipper colours. They came in silver, dark gold and black zippers. This one I have is black and I think l prefer it because it blends with the jacket. Now they no longer make these jackets anymore and l believe it's sold out everywhere but you can find them on Poshmark for a lower price than regular price of this jacket which was $595 before tax. I've seen quite bit of the black ones and I've seen a grey one as well on Poshmark. A lot of them look brand new and from what I read in the descriptions some people have only worn it once or a few times…I never understood why some people spend so much money on this jacket and only wore it once or twice. I know when I buy something that's pricey I make sure that I love it and that I know I would wear it many times which I have. I guess it just boggles my mind because I am the type that doesn't like to waste money on something so expensive and only ware it once or a few times. Even if you do try to sell it, you'll get a lot less than what you paid.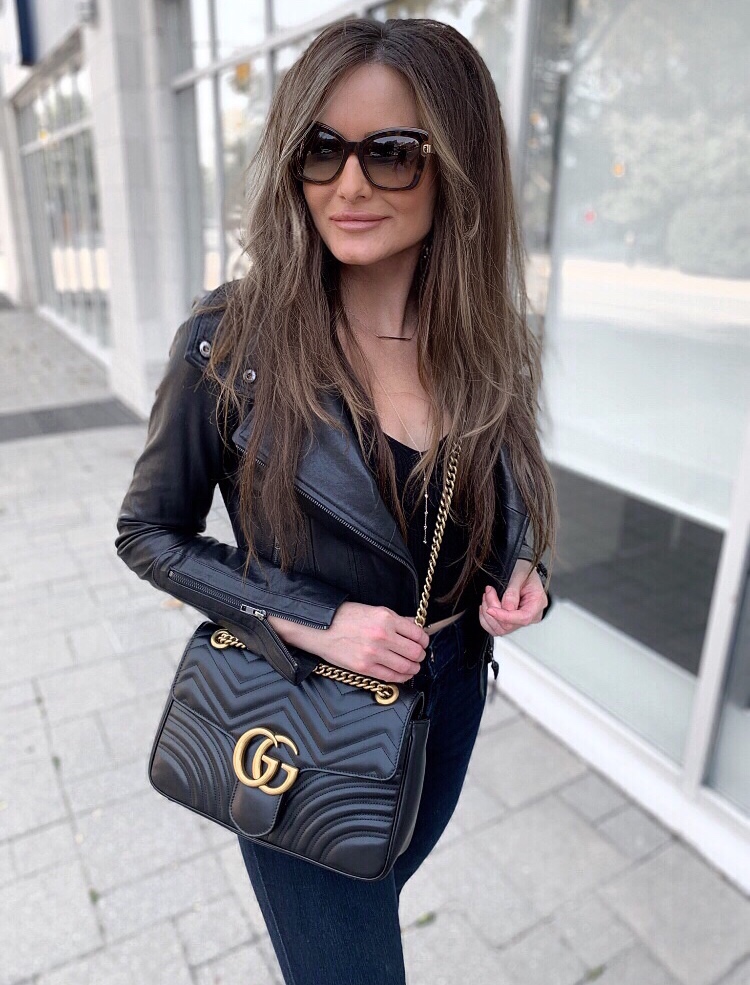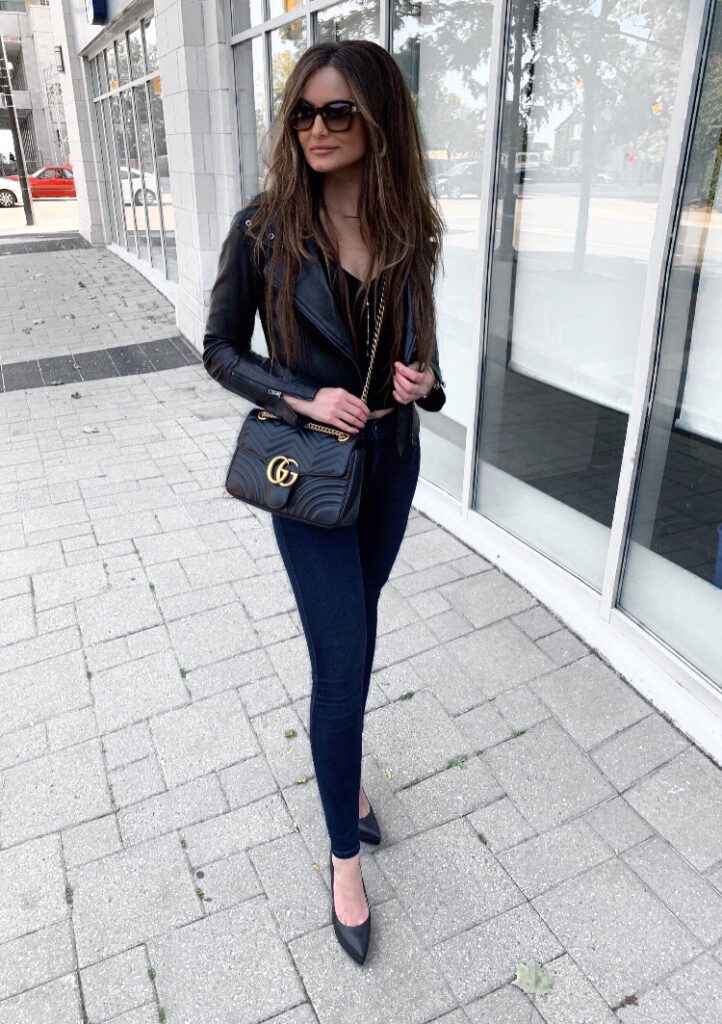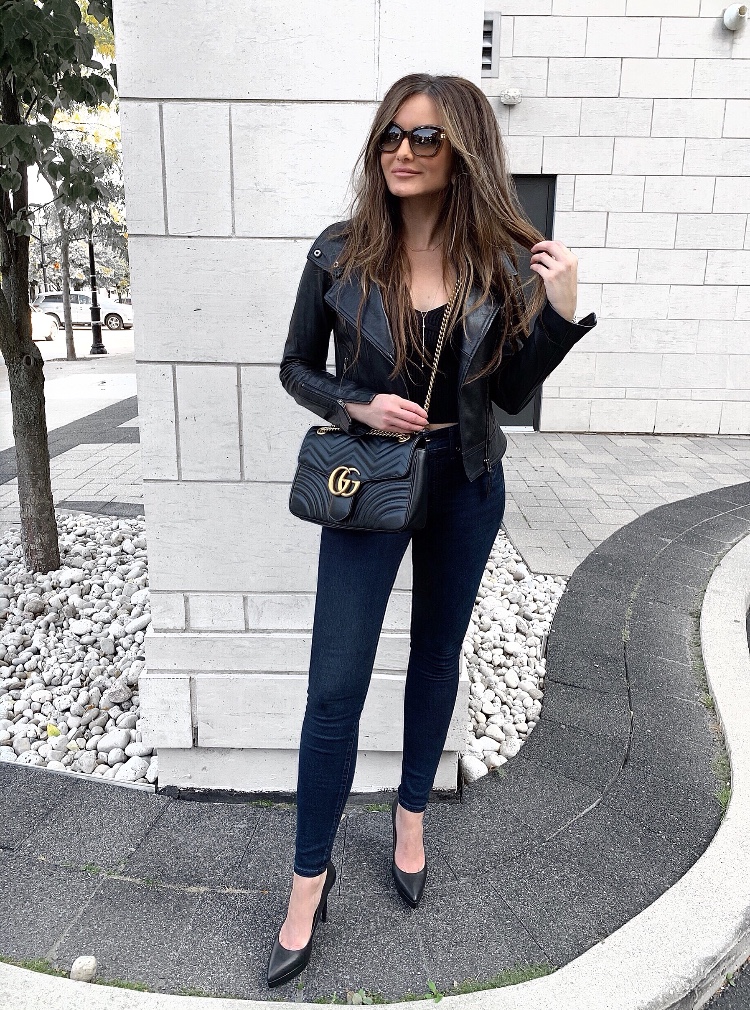 So I've rounded up a variety of similar styles like this one on LIKEtoKNOW.it if you ladies are looking for a good leather jacket to wear. That's about it for now until next time! Xo
Pages: 1 2