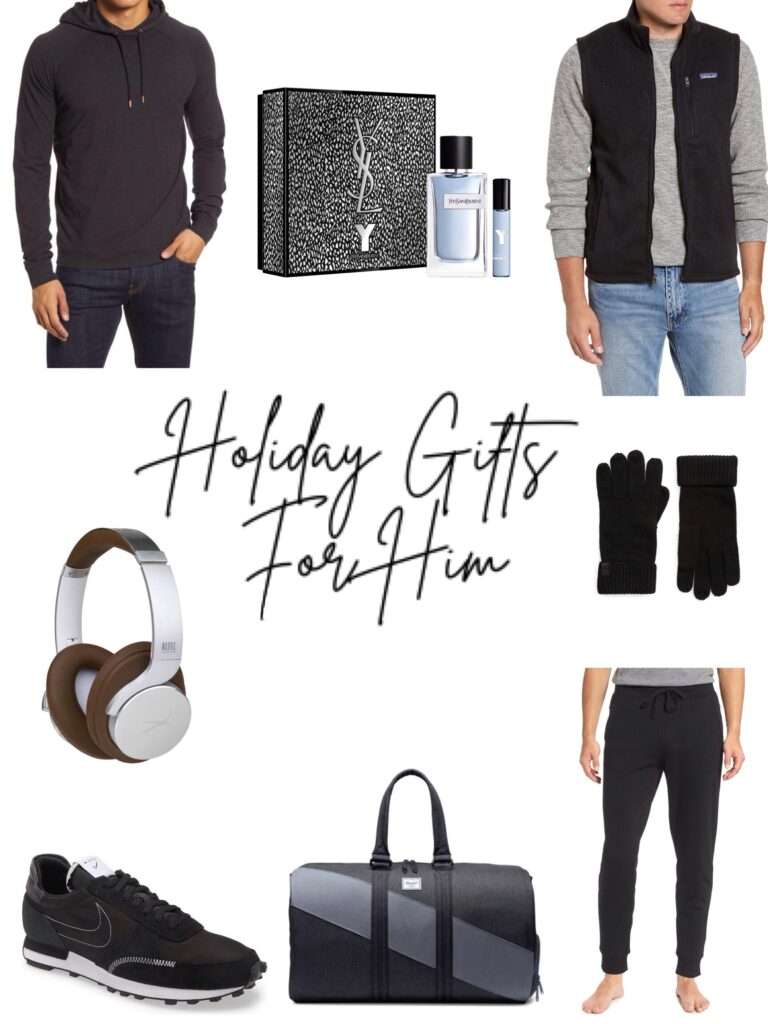 I have rounded up a variety of gifts for the men in your life from Nordstrom to shop for your friends, family or significant other. If you come across anything that interests you to purchase as a gift, all you have to do is click on the item and it will direct you to the website to purchase.
These fall/winter vests would make a great gift and it's something that every man needs in their closet. It's perfect for those days when they don't want to wear a jacket – it's a must have for winter!
I thought this wireless phone charger & UV cleaner is interesting. It would make a cool gift for guys especially since they love their toys when it comes to technology stuff.
These aftershave products make the best gifts for men especially for the hard to buy for guy. They love that kind stuff and would be happy with this type of gift.
Slippers are always a good idea when it comes to gifts – everyone can always use a new pair. Ugg slippers are great quality, last a long time and are very warm!
These comfy clothes would make a great gift for the men in your life, especially since a lot of people are working from home and doing outdoor activities.
When I spotted this web cam cover, I was like omg wow I have to get this for my sister and brother in law, of course for myself as well! We always use tape to cover up the camera in our work and personal laptops. We live in a crazy scary world where people can hack into your computer or phone which is super creepy! These really sell out so quickly and I can see why! lol If you see it in stock, act fast and purchase it right away!
A watch always makes the best gifts since most men love wearing them and tend to have more than one. I love this brand and I have a rose gold watch by this brand. Definitely a must have!
These products are great gift ideas for men to add to their daily routine on self care and they will appreciate it.
Hope these gift guides are helpful and let me know if you have any questions! Happy shopping! xo