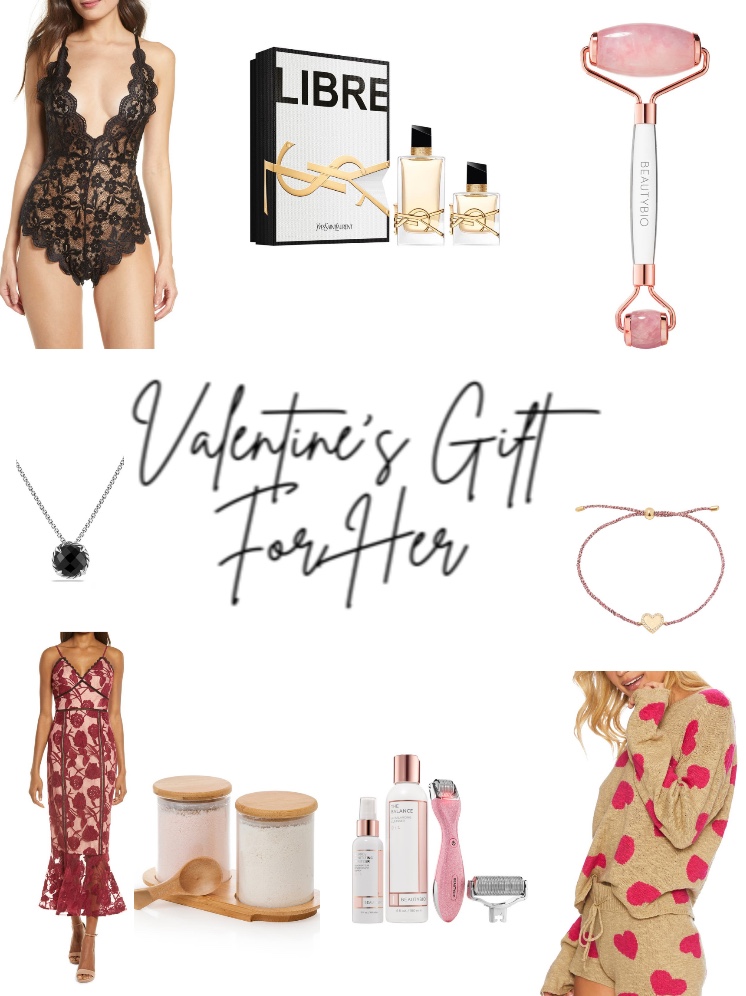 I have rounded up a variety of Valentine's gift ideas for her from Nordstrom to shop for your friends, family or significant other. If you come across anything that interests you to purchase for a gift, all you have to do is to click on the item and it will direct you to the website to purchase. Hope these gift guides are helpful and let me know if you have any questions! Happy shopping! xo
Getting jewelry are perfect for a gift if you are unsure what to get her for Valentine's…women love a good simple pair of earrings, bracelet or a necklace. These type of jewelry will never go out of style.
Sexy lingerie is perfect for a romantic getaway to spend valentine's with your loved one and you can't go wrong with including red lipstick then of course a box of chocolates along with this gift.
A box of chocolates and candies are always a good idea along with flowers that you can't go wrong with that and women will appreciate it.
Perfumes or cosmetics make a great valentine's gift as well, women love perfume and you can even throw in some cute lingerie along with it.