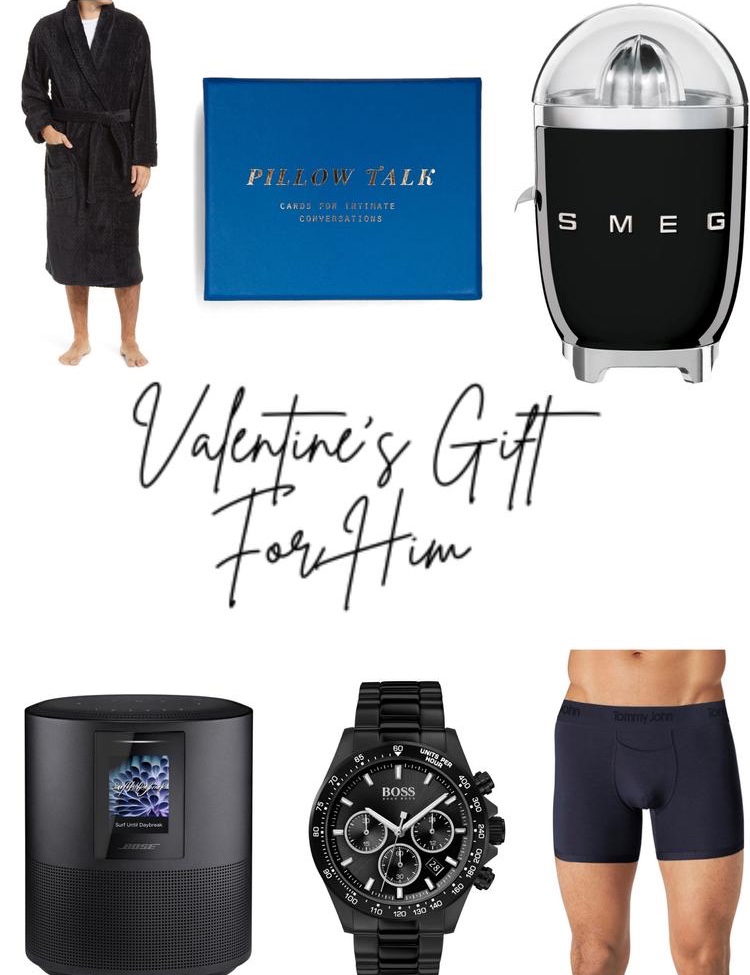 I have rounded up a variety of Valentine's gift ideas for him  from Nordstrom  to shop for your friends, family or significant other. If you come across anything that interests you to purchase for a gift, all you have to do is to click on the item and it will direct you to the website to purchase. If you slide through these boxes of items with your mouse, the prices will show. Hope these gift guides are helpful and let me know if you have any questions! Happy shopping! xo
You can't go wrong with getting him a nice bottle of cologne, men love using it to feel fresh and smell nice. Also you can throw in a box of chocolates along with the gift.
You can't go wrong with a great box of chocolates or candies. Everyone loves chocolates this time of the year! 🙂
Games always make perfect gift for guys especially they are so difficult to buy for and they love games for entertainment which makes it fun especially having company over.
If your man is in a need for a new watch then this would definitely make a good gift for him.
Whatever you decide, he'll appreciate the thought and time you put into it.