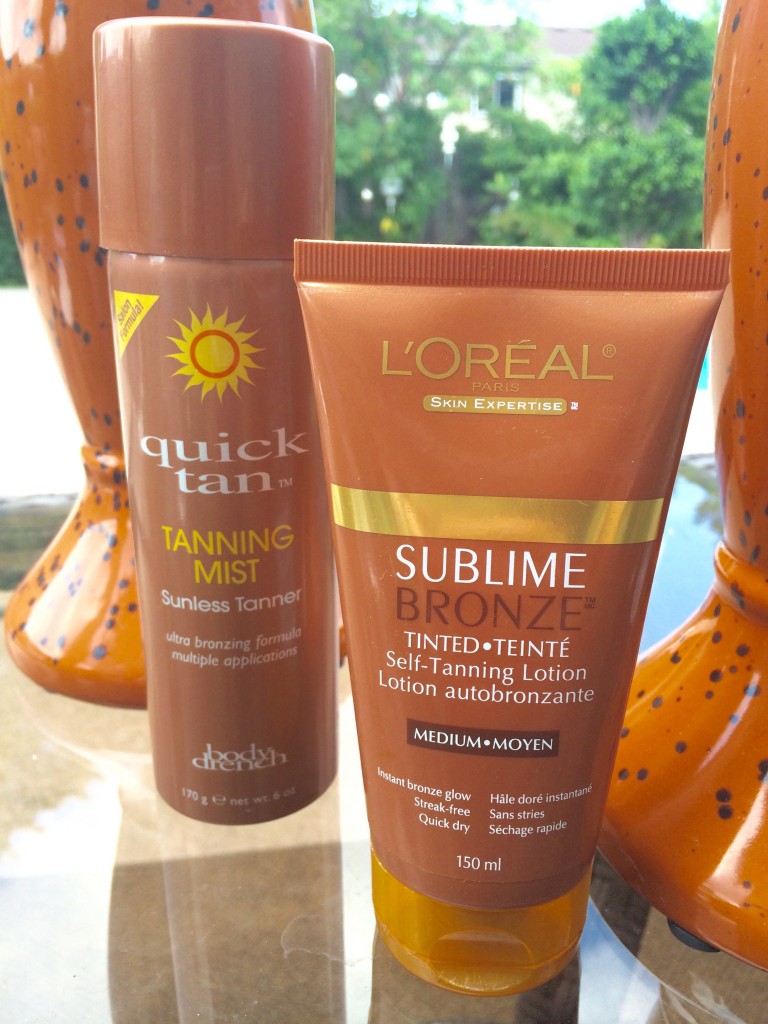 These are my all time favourite self-tanning lotions! My go to lotion has always been L'oreal and I have been using it for many years during the spring and yes, summer season. It goes on naturally as long you rub it in good so it does not leave any streak marks and it looks like you have a real tan – plus it has a tint of glitter to give off a shimmer glowing sun-kissed look! You even can even apply more the next day if you want a deeper tan like you just came back from a tropical vacay!
The second bottle – the Body Drench Quick Tan is a spray that I started using it about two years ago. I only use it if I don't have time to apply the L'Oreal lotion since it takes a bit longer to dry up into your skin. When you apply the spray, you have to rub it in right away because it dries up quicker and if you don't it will give streak marks which is not fun to scrub off!
I prefer self-tanning lotions instead of tanning beds and sunlight to protect myself from skin cancer and premature aging which is not nice at all! It is definitely worth using these self-tanning lotions in the long run!