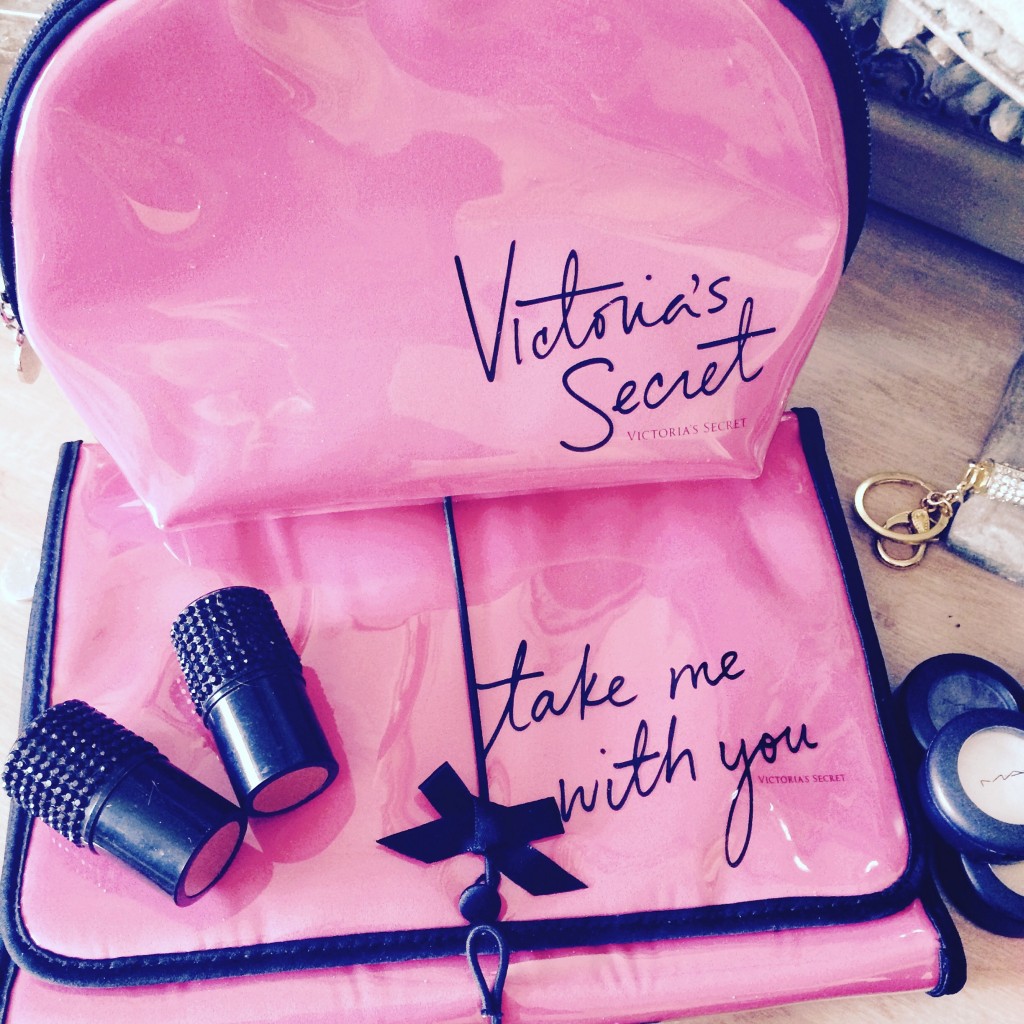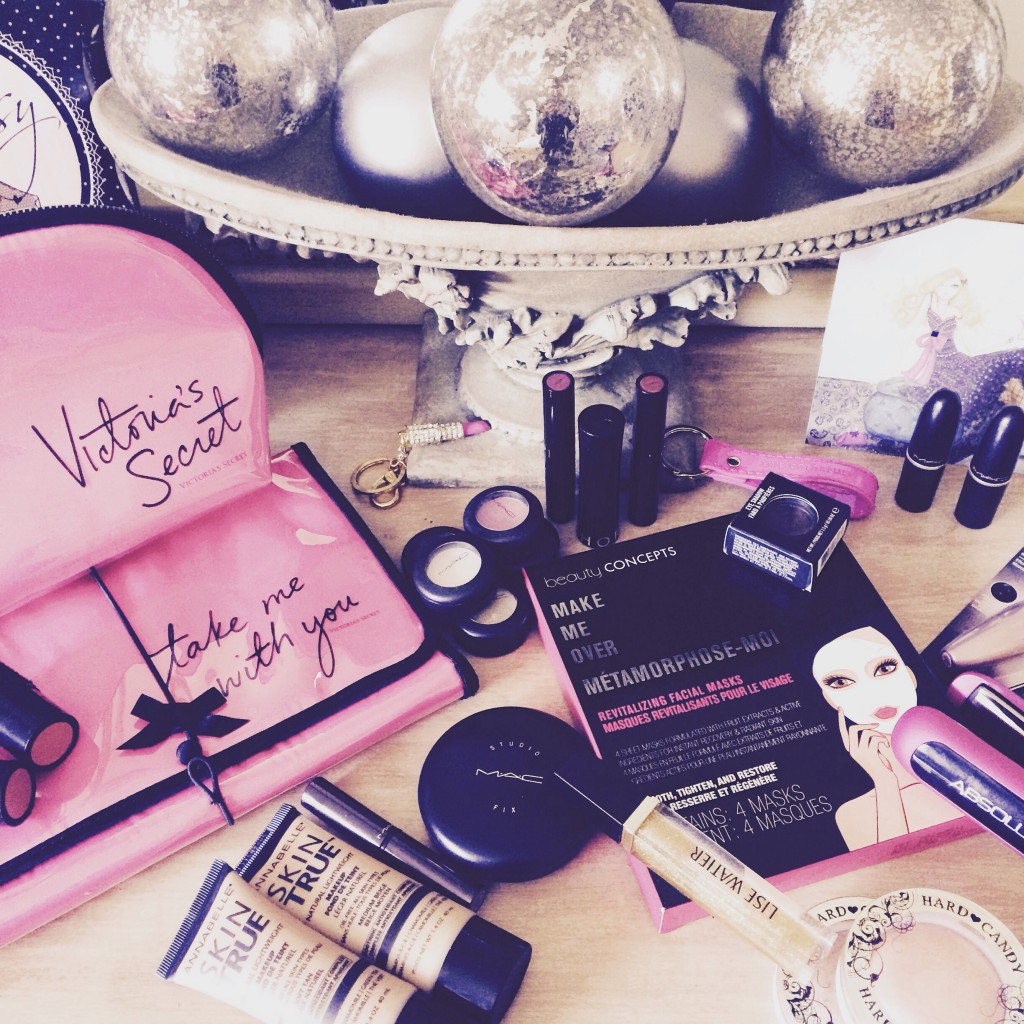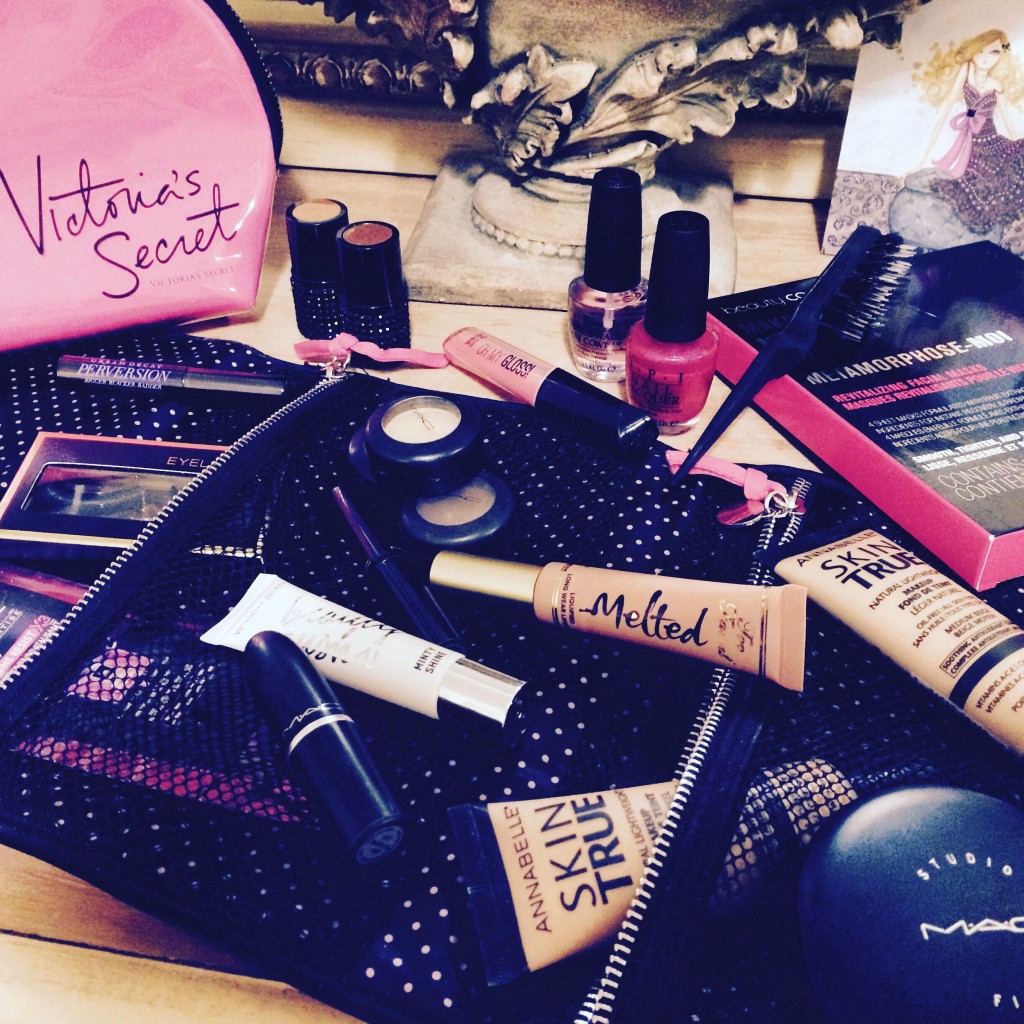 I wanted to share my top 10 beauty must haves when travelling:
1. Travel make-up bag
2. Powder
3. Make-up remover
4. Moisturizer
5. Eyeshadow
6. Lipstick
7. Foundation
8. Blush
9. Nail polish
10. Lip gloss
These are the essentials that I cannot leave home without – especially this Victoria Secret travel make-up bag. The take me with you bag falls into 3 compartments and has a hanger attached so that you can hang it up easily anywhere in your hotel room. I love this bag especially for traveling because it saves a lot of room, keeps you very organized and you can get more out of it if you use mini travel size products that you cannot leave home without it!