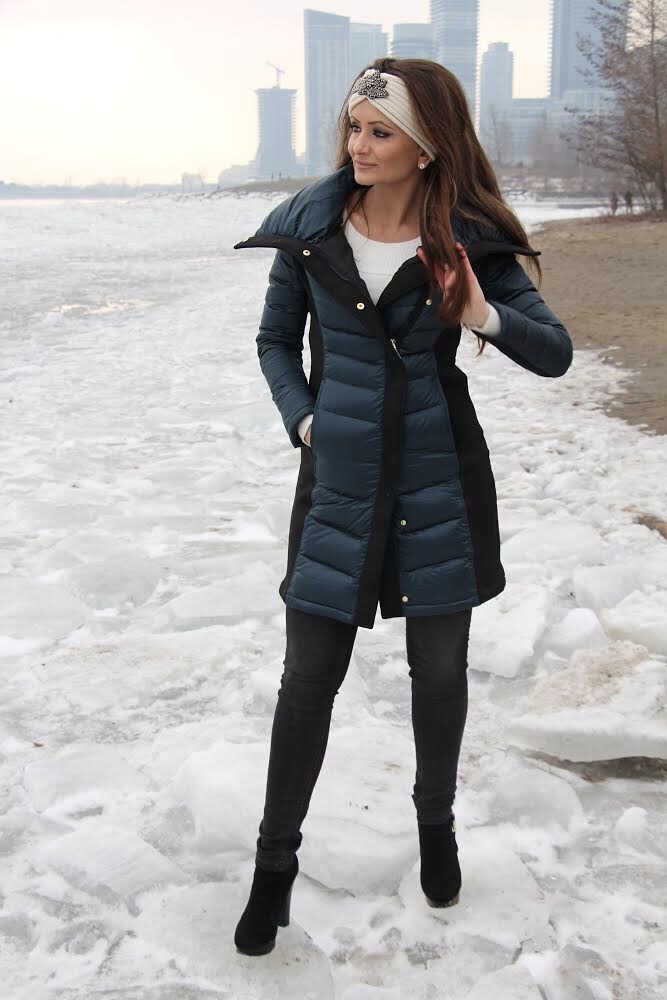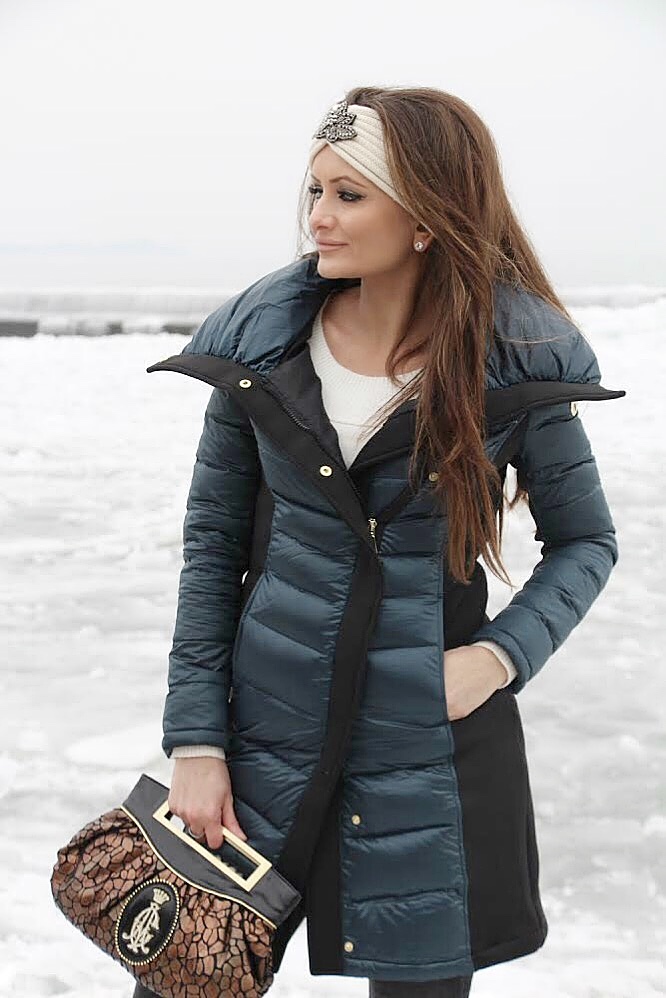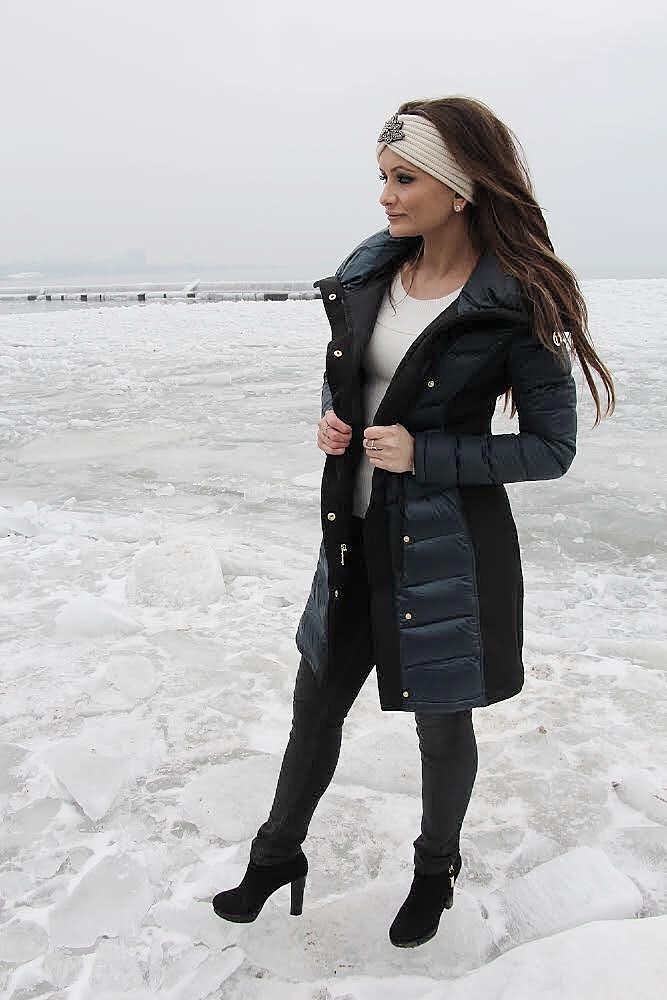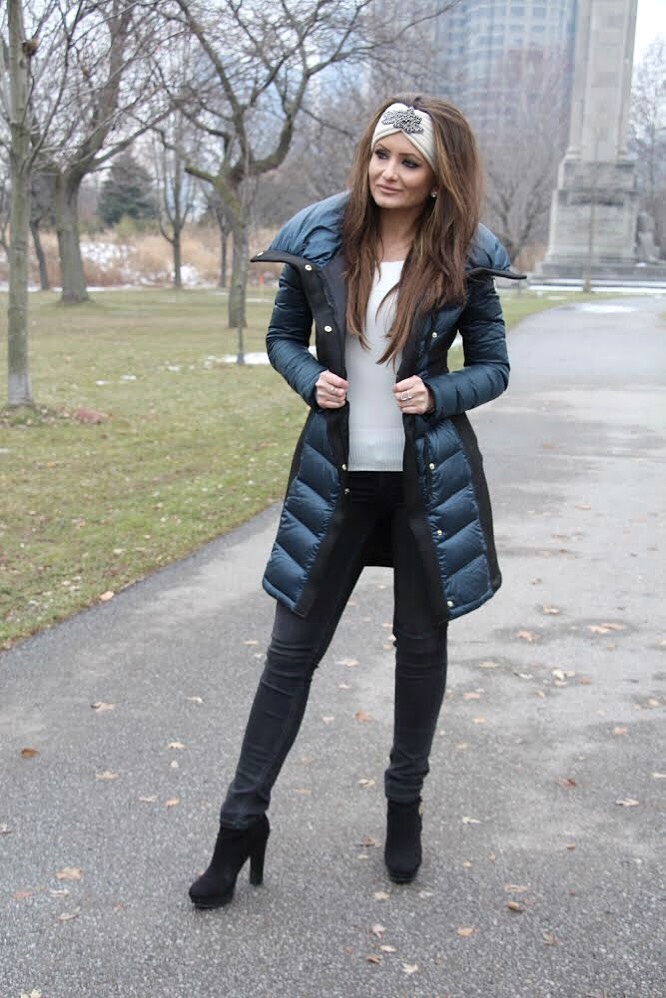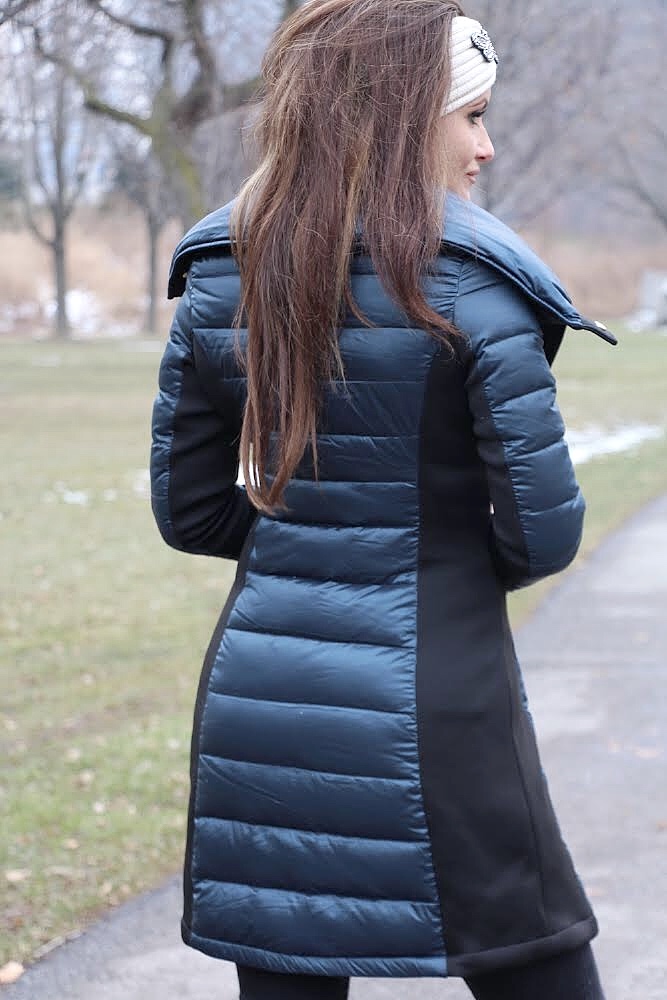 Photoshoot location: Toronto Lakeshore
Coat: Tahari from Marshalls (Here) & (Here)
Sweater: RW&Co.
Jeans: Calvin Klein
Booties: Aldo
Knit headband: Ardene
Purse: Ed hardy
I know what you all are probably thinking – How the heck did she get on the ice with those shoes?! Haha! I know you all must think I'm crazy! It was not my idea to do a photoshoot on that spot, when my sister and I were walking along the lakeshore taking pics at other spots she said look at all that ice by the water. She thought it would be a cool background for photos! There where people walking further and climbing up on the mountain of ice. At first I was like no! After I got changed into another top and coat I said let's go take pics by the ice lol.
I thought it was so cool! It looked like I was in an ice wonderland. I wasn't going to be crazy, we stayed right on the shore by the beach. I very carefully walked on ice pieces that were right along the shore. Looking for flat pieces to easily walk on – It's like walking on rocks. My shoes had a bit of rubber underneath plus thicker heels which helped lol. I think if I wore stilettos that wouldn't work for me lol. It was actually a little fun and you gotta have fun once in a while…maybe live a little dangerously;) but this is far from dangerous!
As for my outfit details, I recently got this Tahari coat (here) at Marshalls for $90, another great deal! I like the downfilled lightweight especially on milder days and as I mentioned in my previous blog – it is more comfortable wearing it at indoor malls while shopping since they crank up the heat. I just love this teal blue and it's such a rare colour which is very difficult to find. I have to say this is one of my fave weekend casual outfits for winter time!
I've linked up the exact same coat in different colours to check it out!