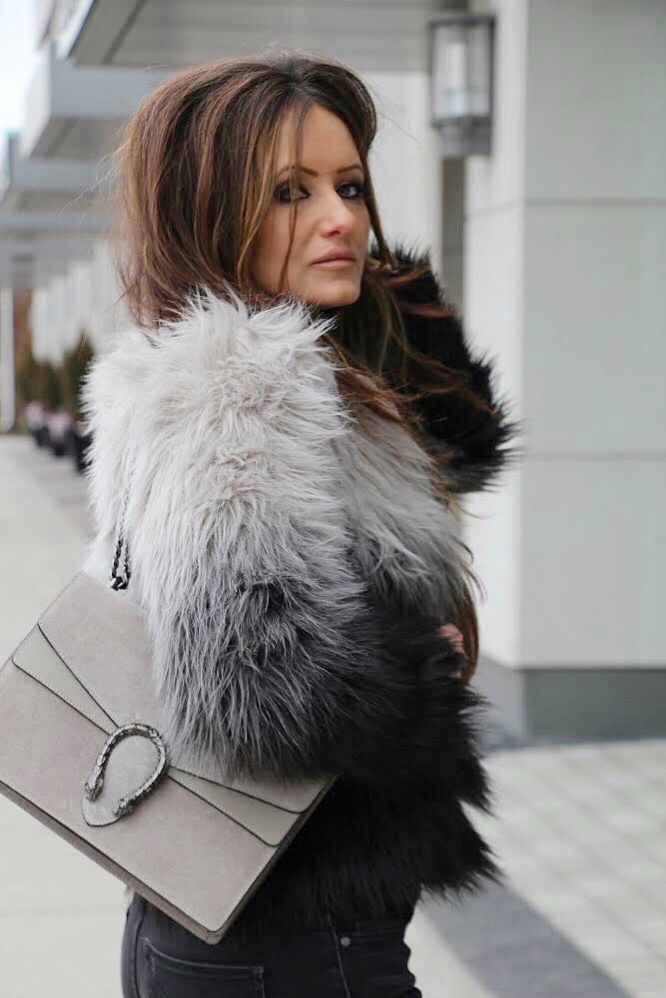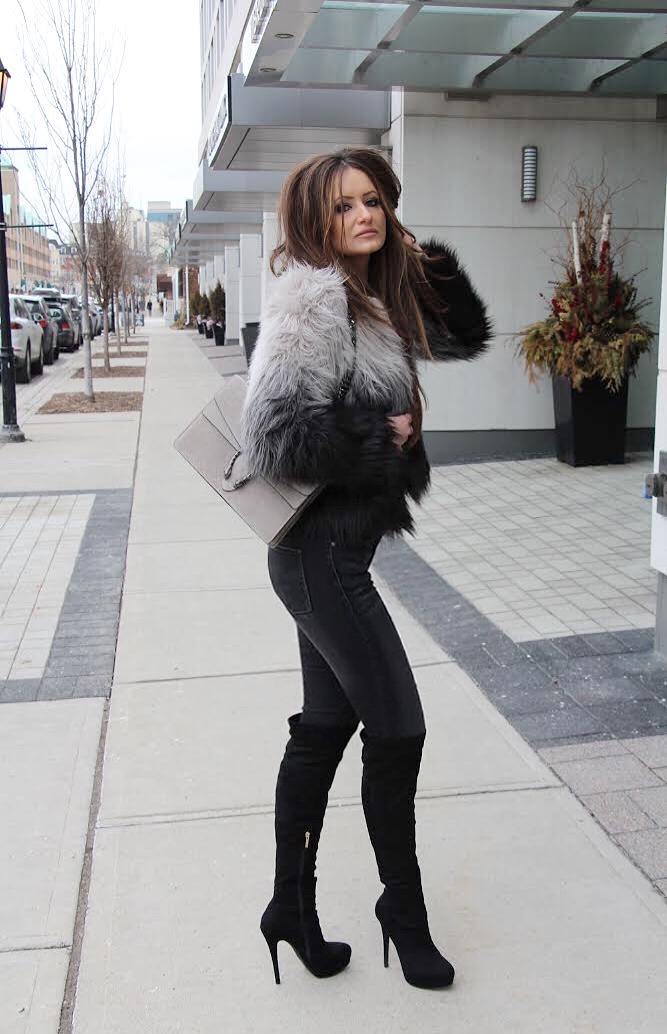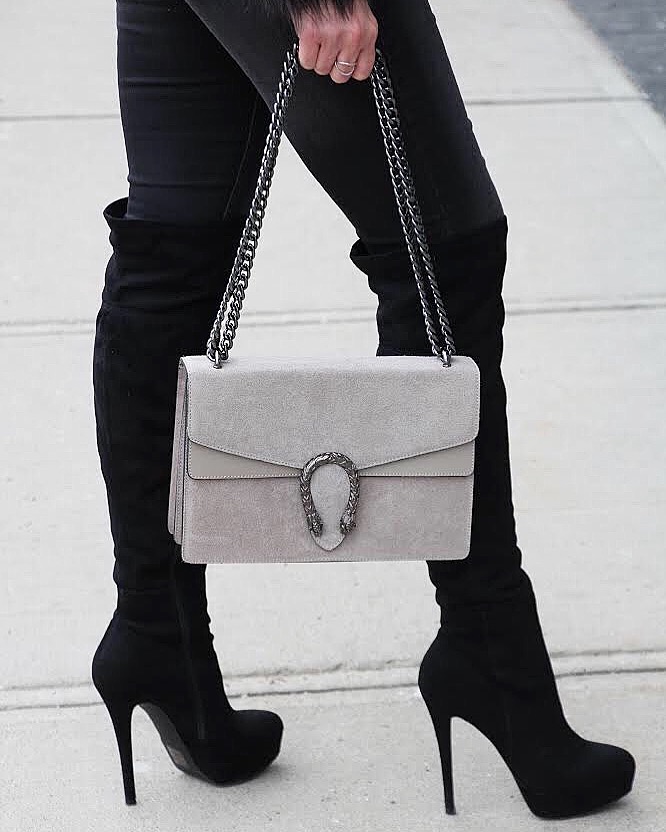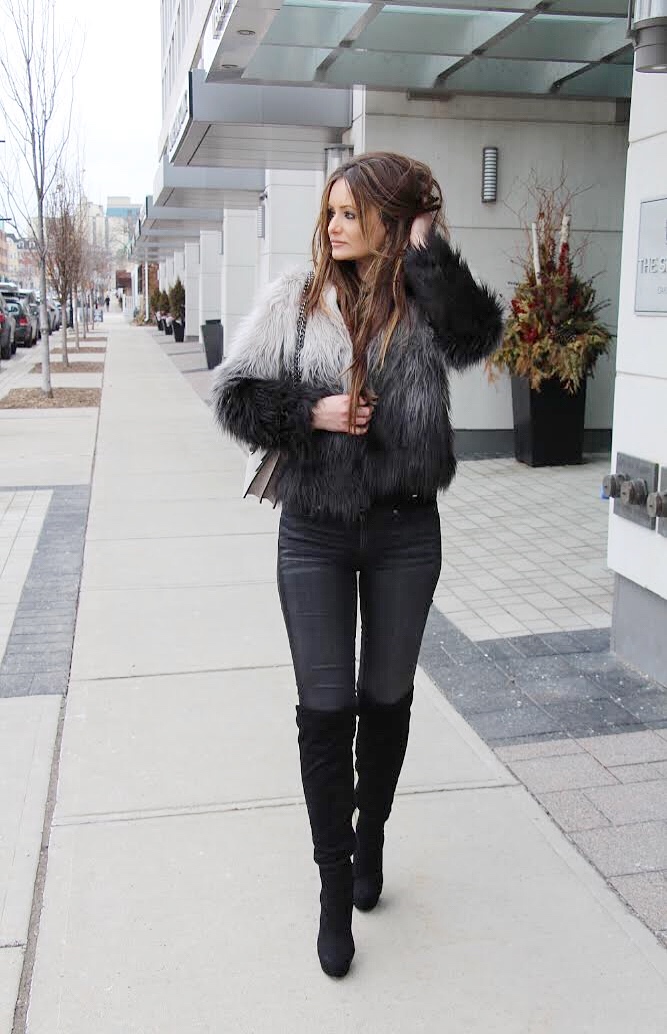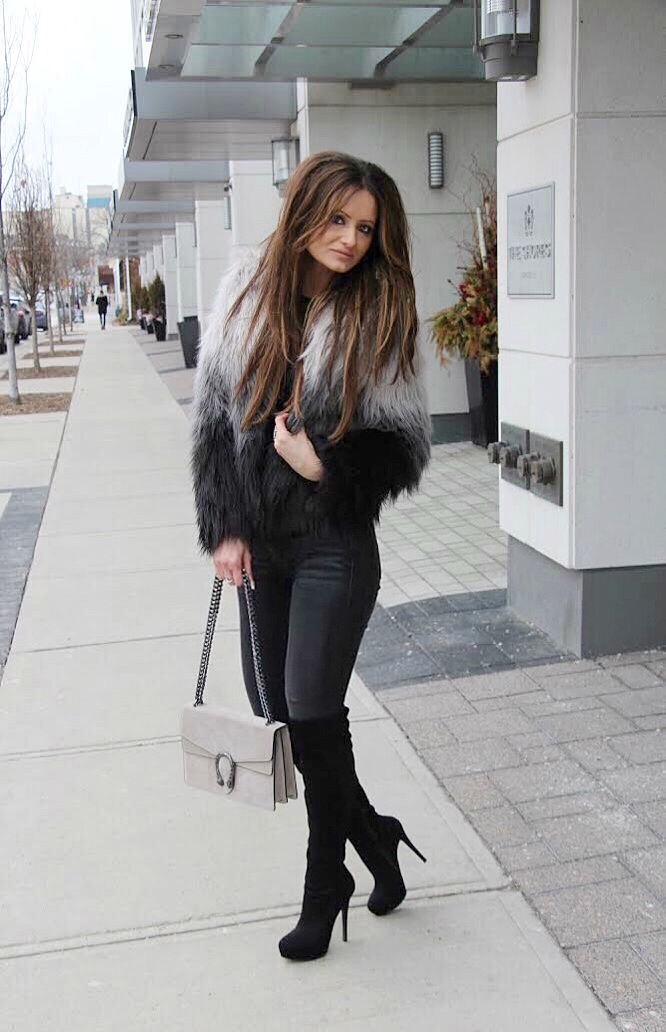 Photoshoot location: Oakville, Ontario
Jacket: H&M (Similar here) 
Top: Guess (Similar here)
Jeans: Calvin Klein
Boots: Bebe (Similar here)
Purse: Fashion Drug
Hey Ladies!
I thought I would share my latest style with you. I was so excited when I spotted this ombré jacket at H&M. What I love about it is that it has 3 shades of my fave colours that I always wear during the winter season. I love how it has a contrast and makes the outfit stand out more if you are wearing all black or grey or even white!
You can dress it up or even dress it down. I decided to wear this jacket with a pair of pre-washed black jeans and threw in a pair of over the knee boots along with my Gucci dupe bag! This style is perfect for a night out for dinner or to a fashion event or any kind of event that you want to look stylish. This jacket would look amazing with a black or a grey dress to enhance your whole look!
This jacket is from H&M – it's not available, but they have a similar one at Forever 21 (here) and I have linked up other similar ombré jackets at LIKEtoKNOW.it