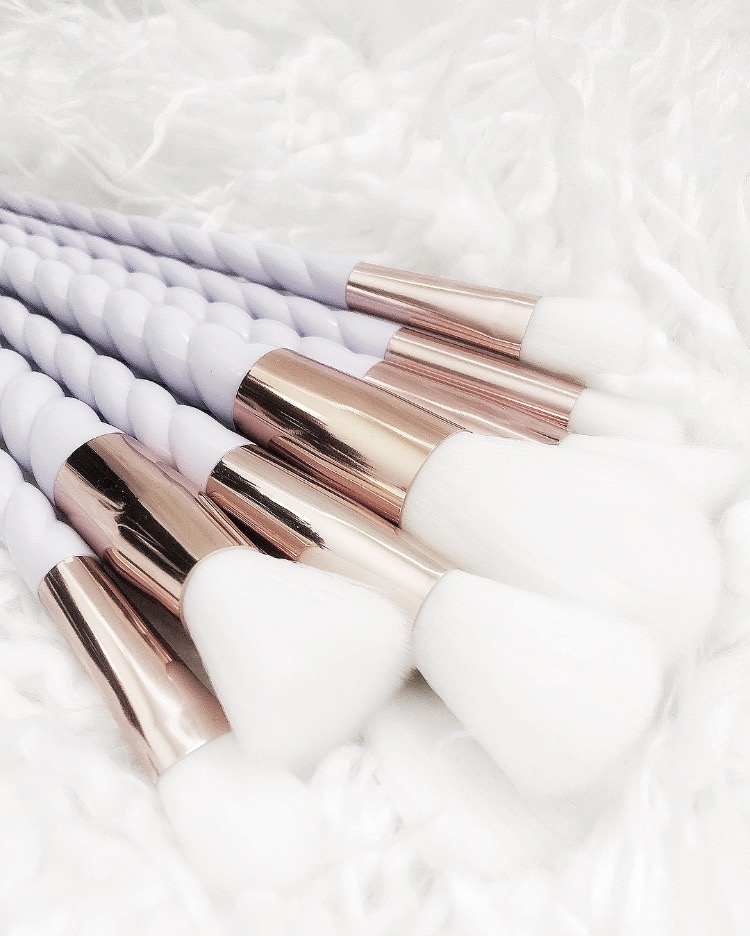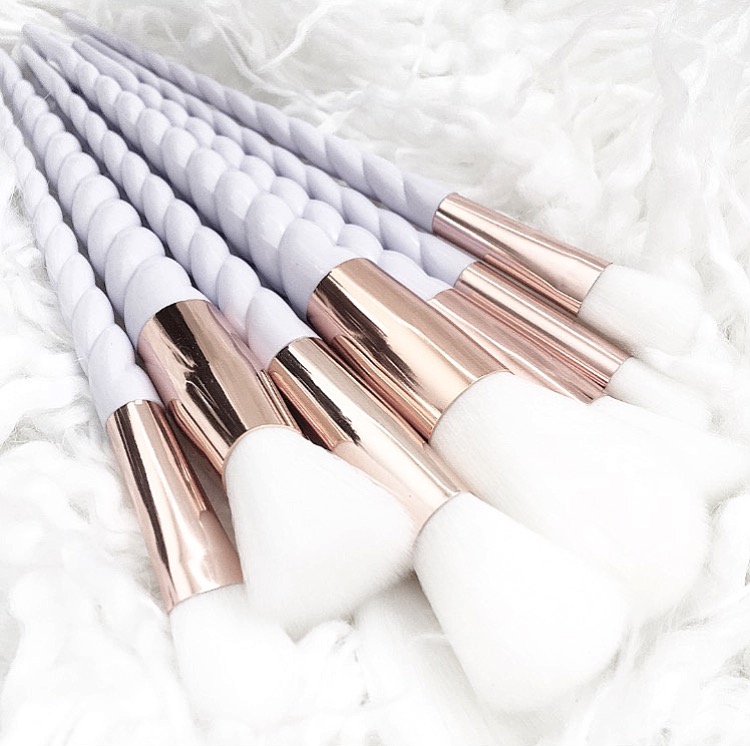 Heyyy beauties! I wanted to share with you my super cute unicorn brush set (here) that I received from My Make Up Brush Set. I've always loved Unicorns since I was a child and always believed that they do exist! So I had to choose these brushes (they also come in black as well). These brushes are amazing – not only because they are pretty adorable, it's more than that… they actually feel so soft on your skin when you apply your make up and it goes on so nicely. In the past I've had terrible brushes that were so harsh on your skin. I have sensitive skin that would feel itchy at times when something harsh touches it. These brushes are as awesome like my other brushes I have from Sigma Beauty and I am so obsessed with both brands lol. I am always open to trying out different make up brands and I have been satisfied with them.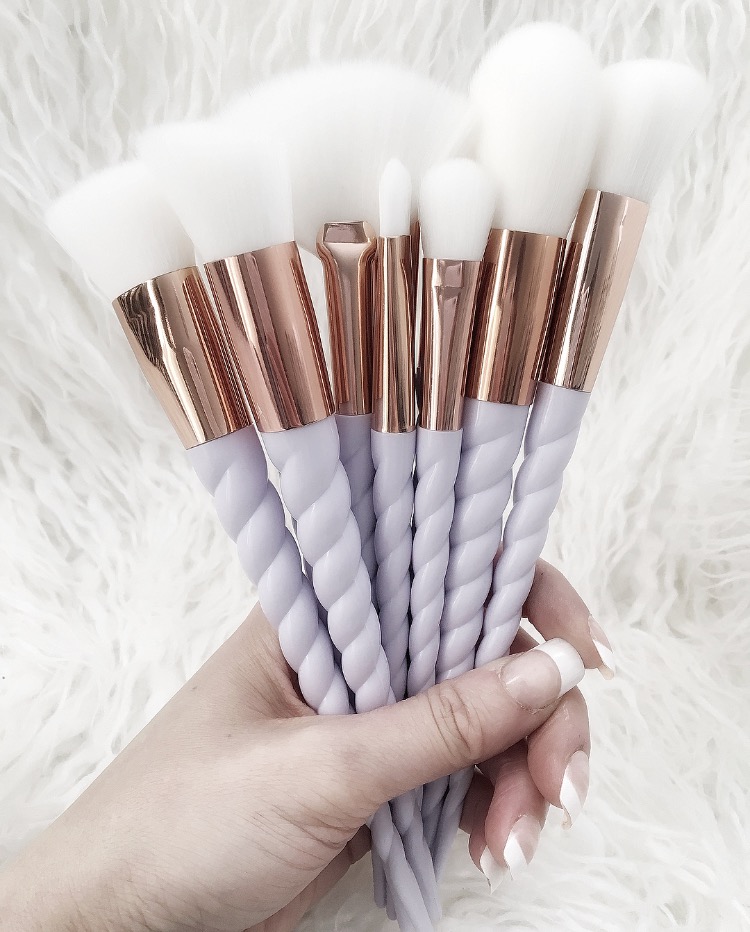 What I love about My Make Up Brush Set is that they have a lot of character to it and it reminds me of something out of a fairy tale. They actually have a mermaid brush set too -it's super cute! You should definitely check them out (here) and you will receive 10% off of your entire purchase.
So have any of you ladies ever tried any of these brushes from My Make Up Brush Set? What did you think of them?