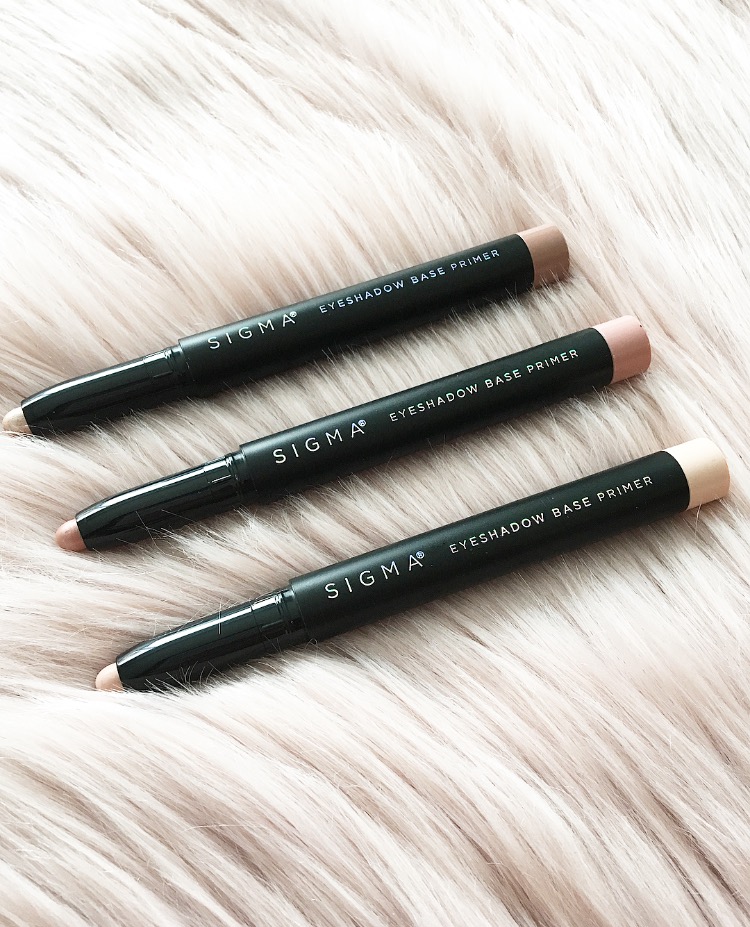 Heyyy beauties! I know a lot of you love Sigma Beauty so I thought I would share all the goodies I received in the mail from them.
These 3 shades of Eyeshadow Base Primers were just launched on April 10th. It was my first time trying out this type of eyeshadow. I thought I wouldn't like it since it's creamy and I'm not so crazy about them because it reminds me of lipstick lol. I thought, it won't last for the whole day and that it would get all smudgy looking and creased – but I was wrong! I gave it a try and I loved it! I found the colours made my eyes pop out more, and who doesn't want that?! These colours are perfect for the Spring/Summer season! It definitely did stay on for the whole day! How amazing is that?!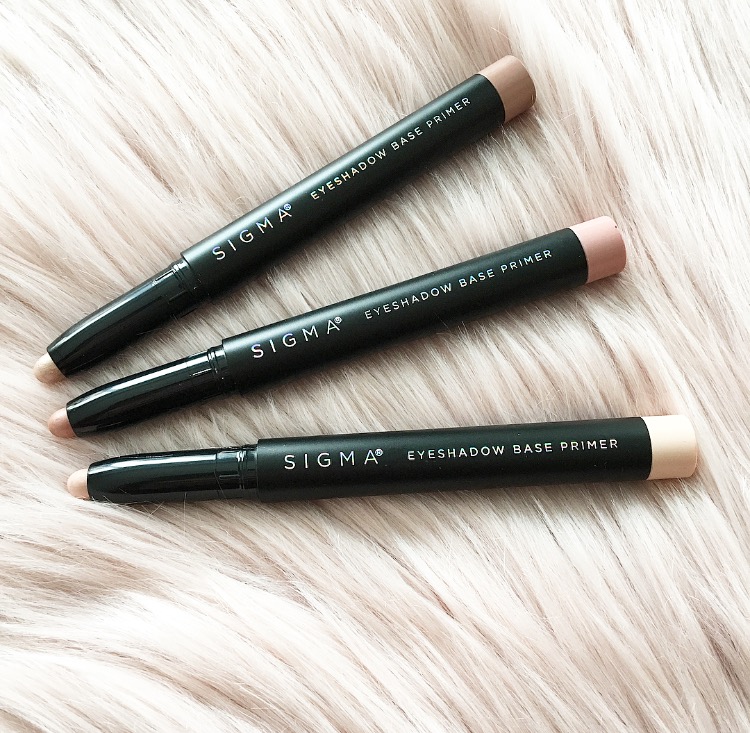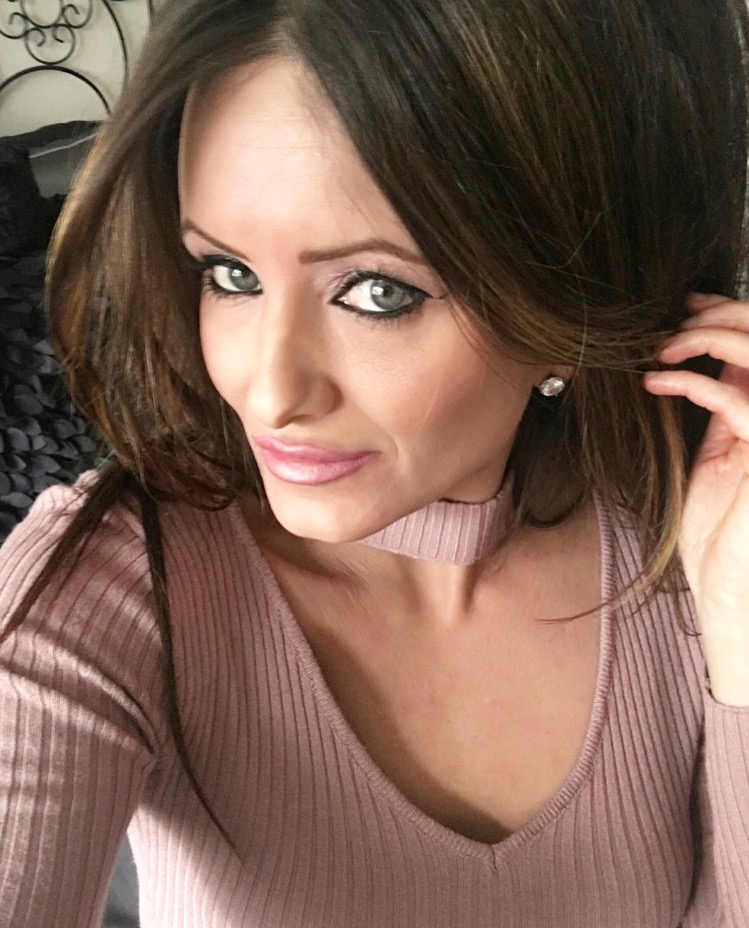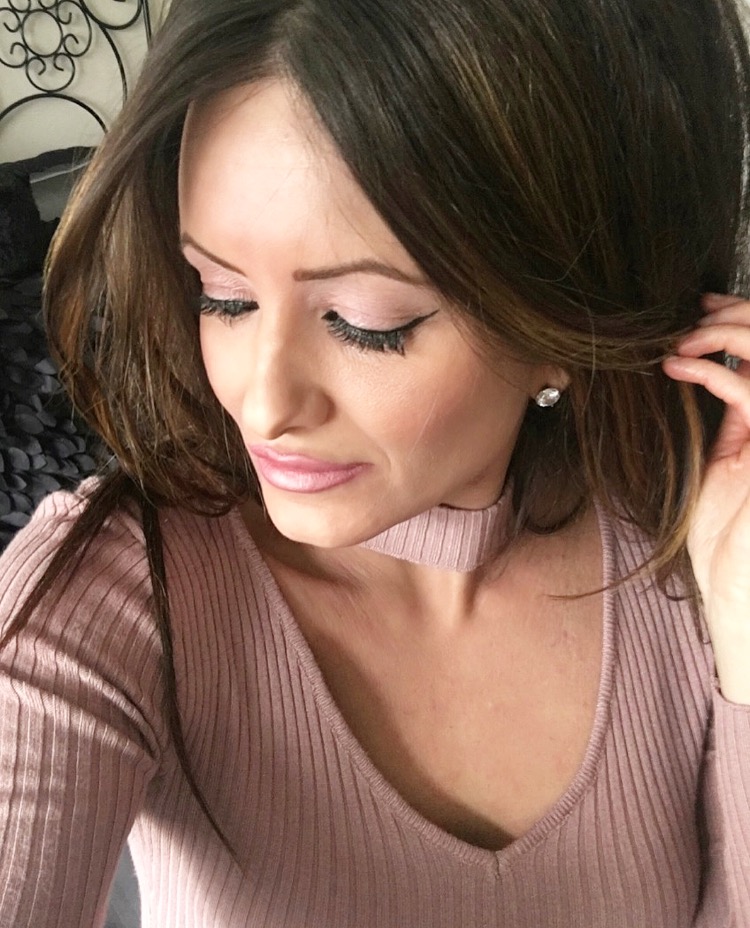 I think I am already getting obsessed with them! You know me – I've mentioned it numerous times that I suffer from extreme dry skin (this winter has been brutal which really took a toll on my skin to the point where I can't wear too much make up – especially eyeshadow which looks more dry and flakey with the more eyeshadow I put on) so this is the reason why I am loving this creamy base because I found that it didn't dry out my eyelids and it felt more moist which amazed me!
They are so easy to apply, just like using a crayon in a colouring book! Also, you can blend it out with fingers or use a flat brush for a softly diffused finish. I usually blend it in with my fingers at the end and there is no rule…just whatever is the easiest way for you.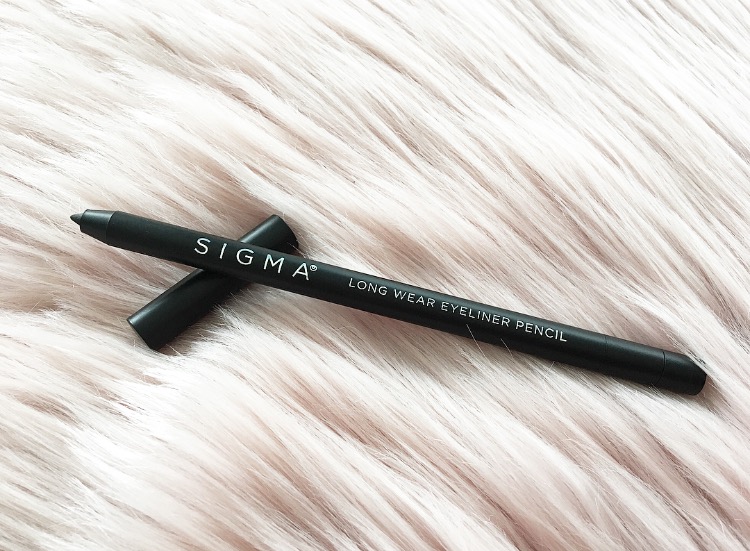 Now on to the Long Wear Eyeliner Pencil – this is the best one ever compared to the Rimell pencil I usually use. It is similar, but the reason why I like this one best is that if my eyes get watery or if I am using eye drops for my dry eyes it does not smudge like my other eyeliner would. It was annoying at times how I had to fix up the smudge in the corners of my eyes and now I don't have to do that with this eyeliner if you are interested in checking it out.
I prefer this type of pencil eyeliner over liquid eyeliner because I find the liquid eyeliner itself gives off more of a harsh look where it doesn't look natural and soft. Don't get me wrong, I still use liquid eyeliner for different occasions, but this one from Sigma is a great go-to for everyday use. I will explain how I apply my eyeliner and how I use the liquid without it looking obvious that I am wearing just liquid itself.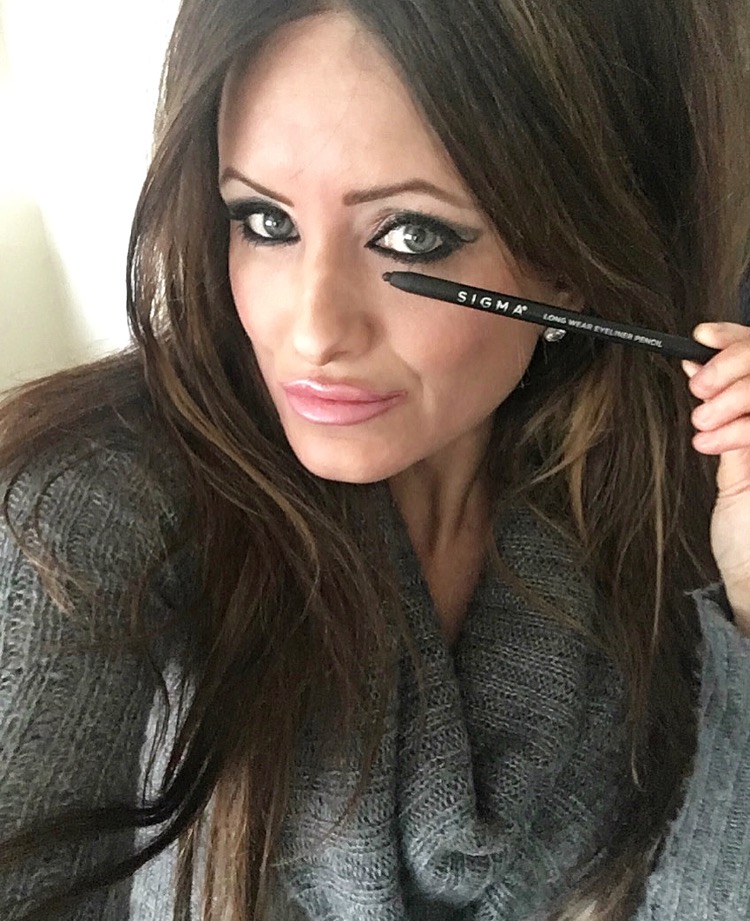 First, for a more simple look I use the pencil first. I apply the pencil and use a Q-tip to smudge it a bit to give more of a blended look before I apply my false lashes. After l apply my lashes, I then use the liquid liner to paint on top of the lashes to cover up the glue to blend in so I doesn't look like I am wearing false lashes. I don't paint it on top where I have the crayon liner or else it will ruin the look.
When I want more of a dramatic look, I use the pencil  but I don't use a Q-tip but you could use it if you want to do the smudging smokey eye look. I do this perfect sleek look, I only use the liquid to cover up the glue after applying my lashes and touch it up in the corners of my eyes to give off the sharp perfect finish look.
I have to say Sigma Beauty products are the best quality and honestly I am satisfied with them.
Thank you Sigma Beauty for sending me these amazing products!
Let me know if you have any questions and if any of you have ever tried these before? Lastly let me know if you would like to see me doing a makeup tutorial video someday?