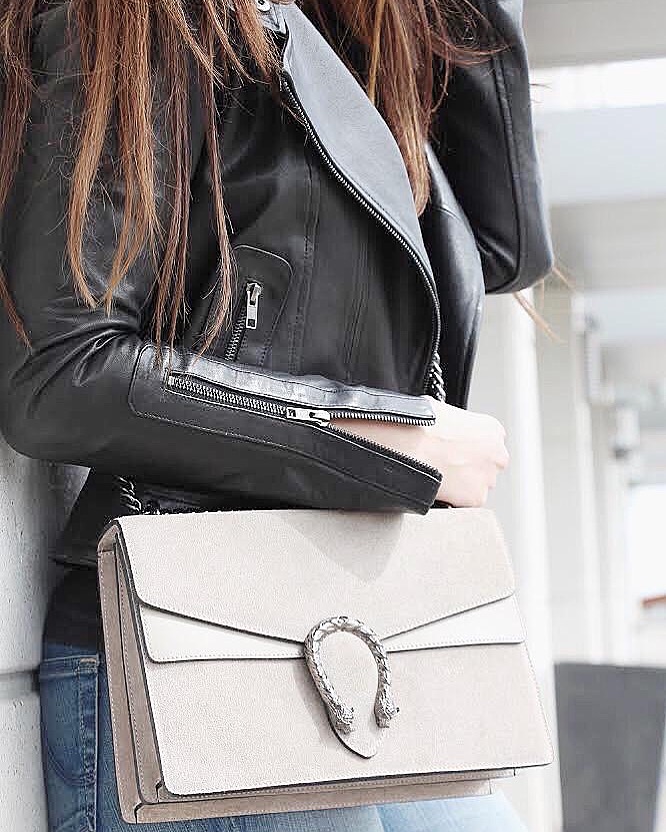 Hey ladies! Hope everyone is having a great week! I haven't done many photoshoots this April. It was a busy time for my sister and since she takes all my photos of me, we didn't get a chance to do many shoots. I have also been taking a little break from posting too. Sometimes you need a little time to yourself to sit back and relax! The other weekend was crazy with the snow/ice storm we had – which was a bummer because I was stuck at home all weekend! So while I was in cabin fever mode, I did some housework and caught up on my blogs while watching movies on tv.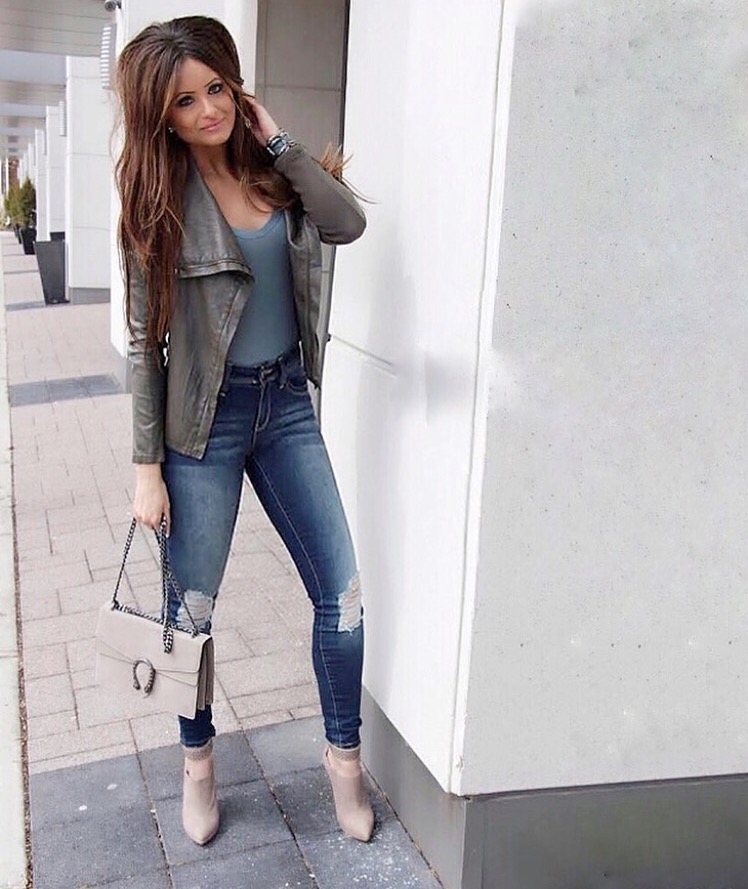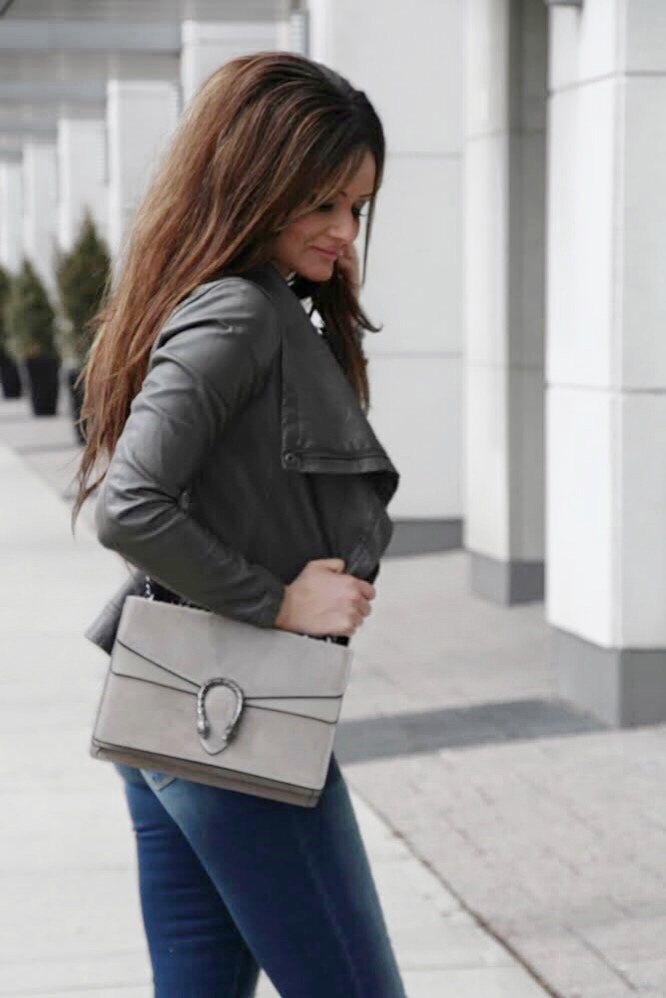 I thought I would share with you the top 3 colours of leather/pleather jackets I love wearing for the spring season. These are the colours you definitely need in your closet! I'll tell you why…this grey pleather jacket never gets old. I've had this jacket for over 5 years now and this style is still in fashion, which is what I love about this jacket. The same goes for the camel pleather I am wearing as well. I bought both of them at the same time and store for $59 each. I am still loving it and it's good quality even though its faux leather. It can be worn in any season (depending on the temperature of course!). I find that grey goes with everything as it flows so well with pastel colours. The camel colour always looks great when you wear all black or white. With this type of jacket it's so versatile – you can dress it up or dress it down.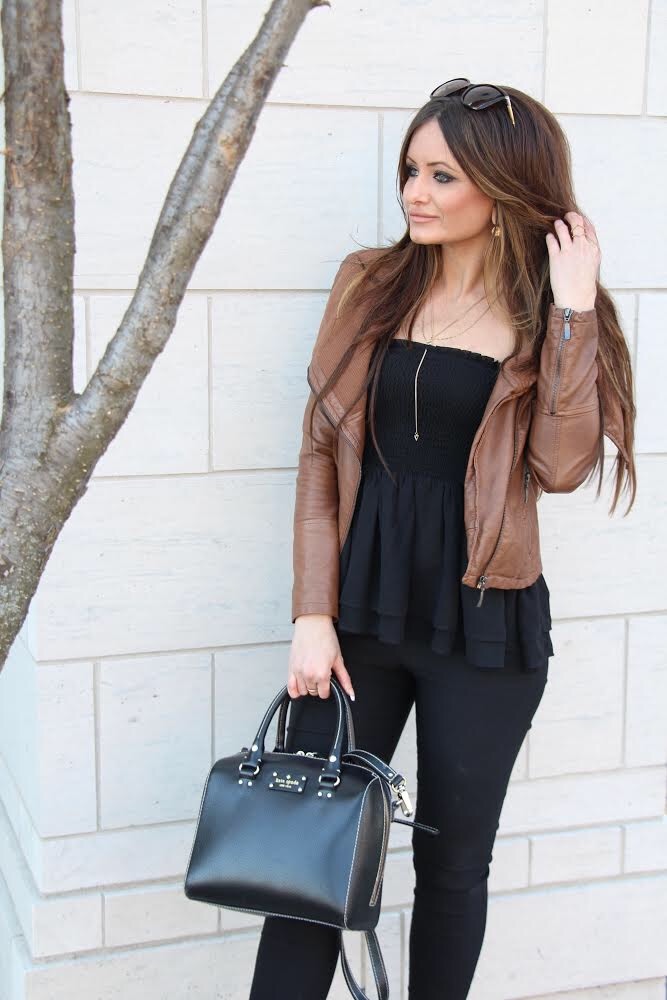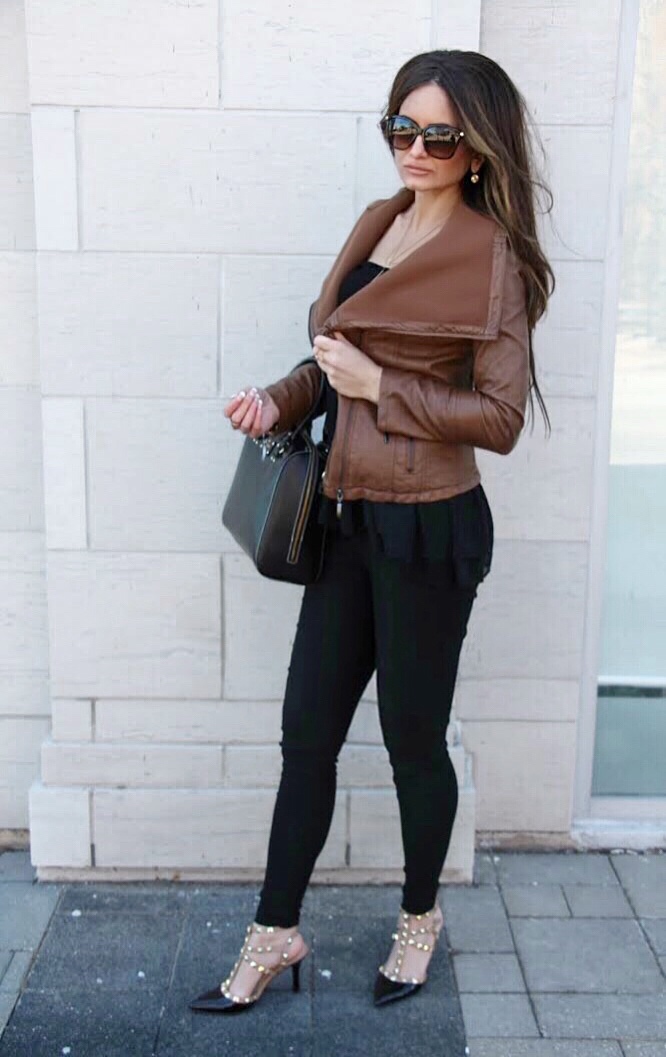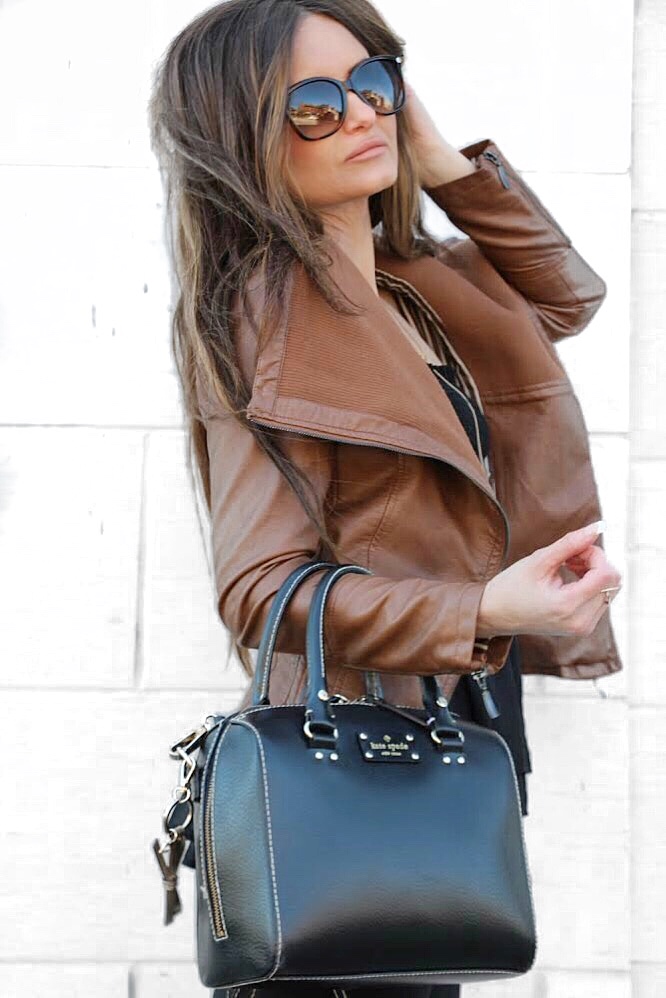 Lastly, everyone needs to own at least one black leather jacket that will never go out of style! I chose this staple very carefully for the amount of money I was investing in it and I know I made the right choice with this Mackage jacket. I love the make and cut with all the details to it. This jacket will last a long time if you take good care of it. One thing that's so great about it is that you can actually wear it with a dress or even dress pants for that perfect dressy chic look.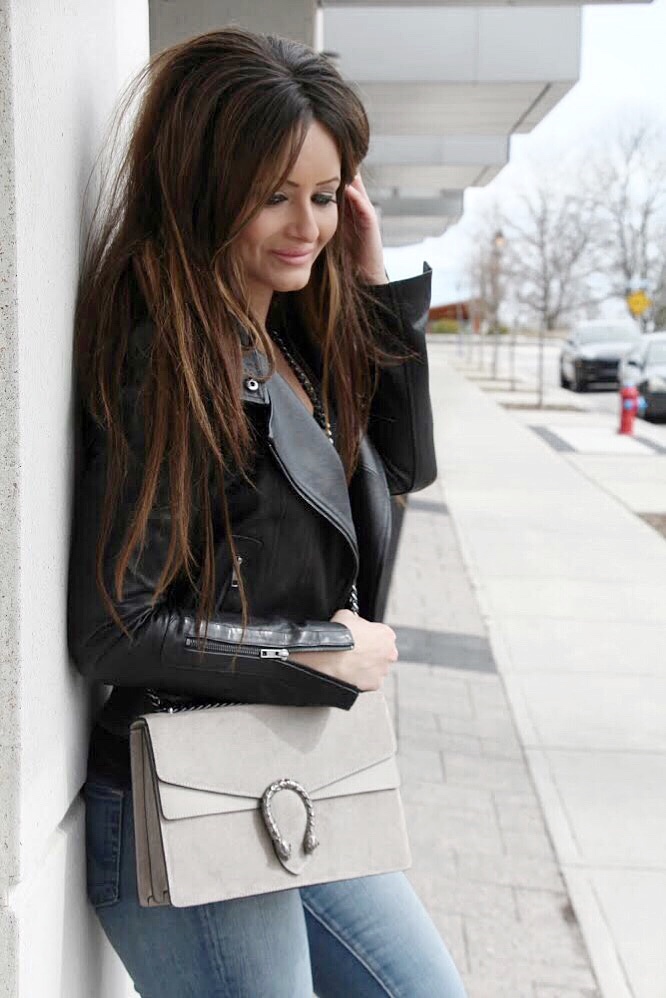 I'm in need of another pleather jacket in winter white which is a challenge to find. I actually spotted one on this site called Milano for $35 and read some great positive reviews on it saying that it is true to the photo. This is definitely on my checklist and I will have to keep you all posted when I order it and if it was worth it! Fingers crossed!
Before I go, just to let you all know that I rounded up similar jackets and same colours here at LIKEtoKNOW.it  if you ladies are on the lookout for spring jackets!
Let me know which jacket of mine is your favourite!? 🙂