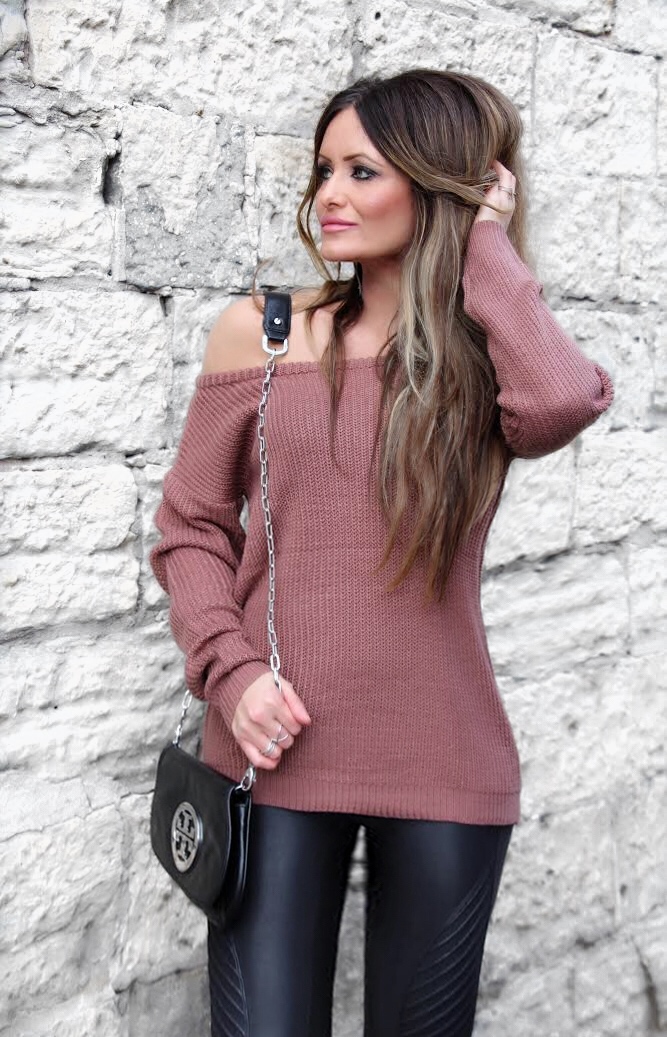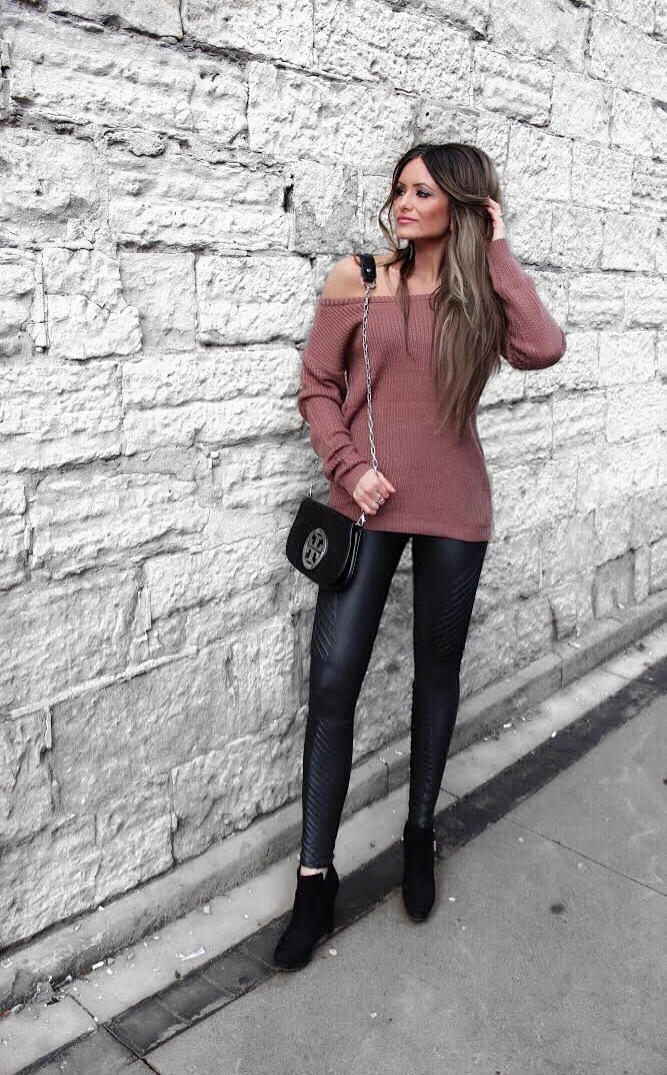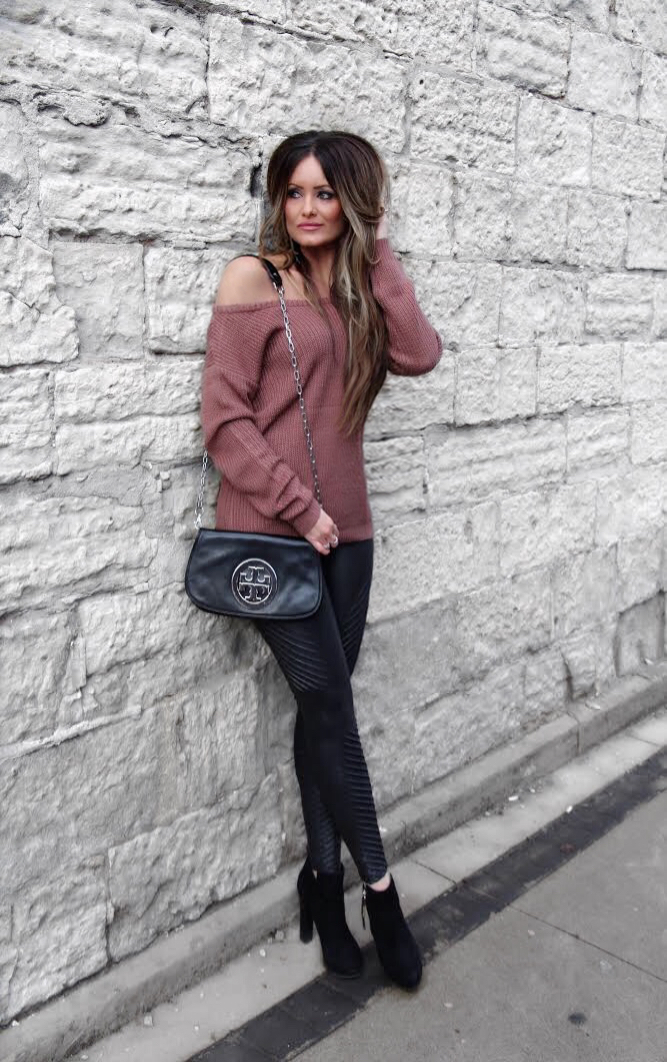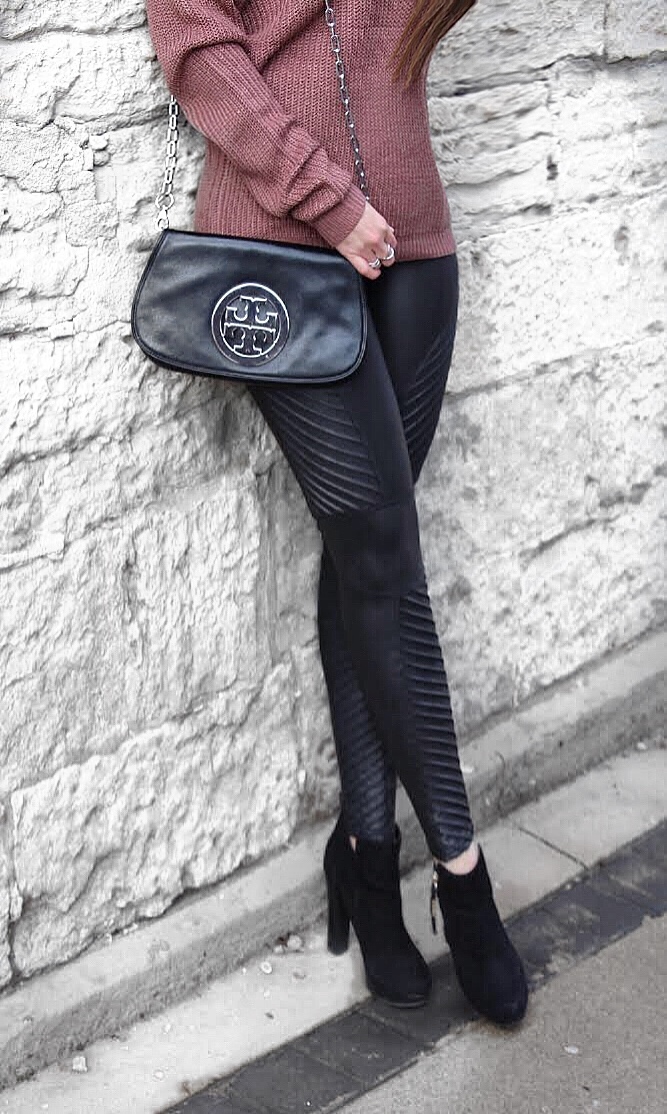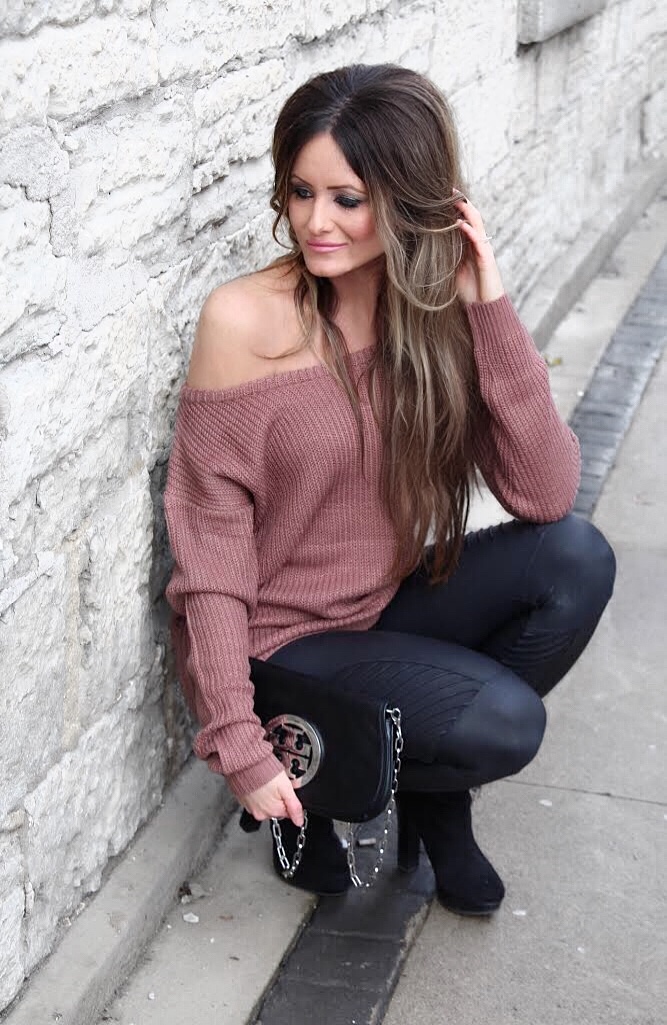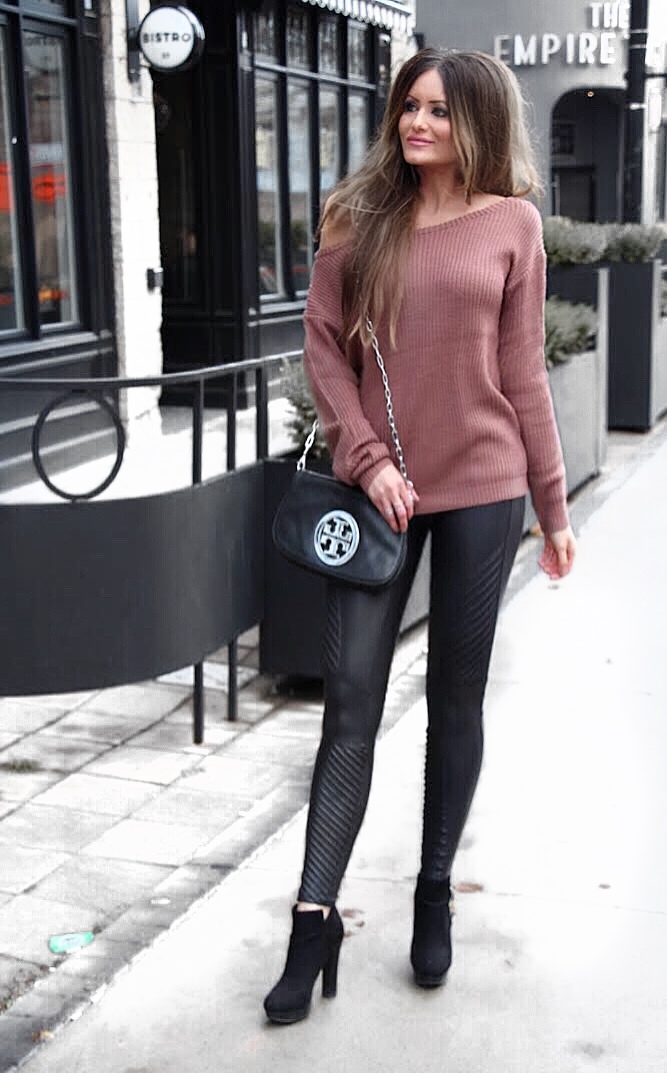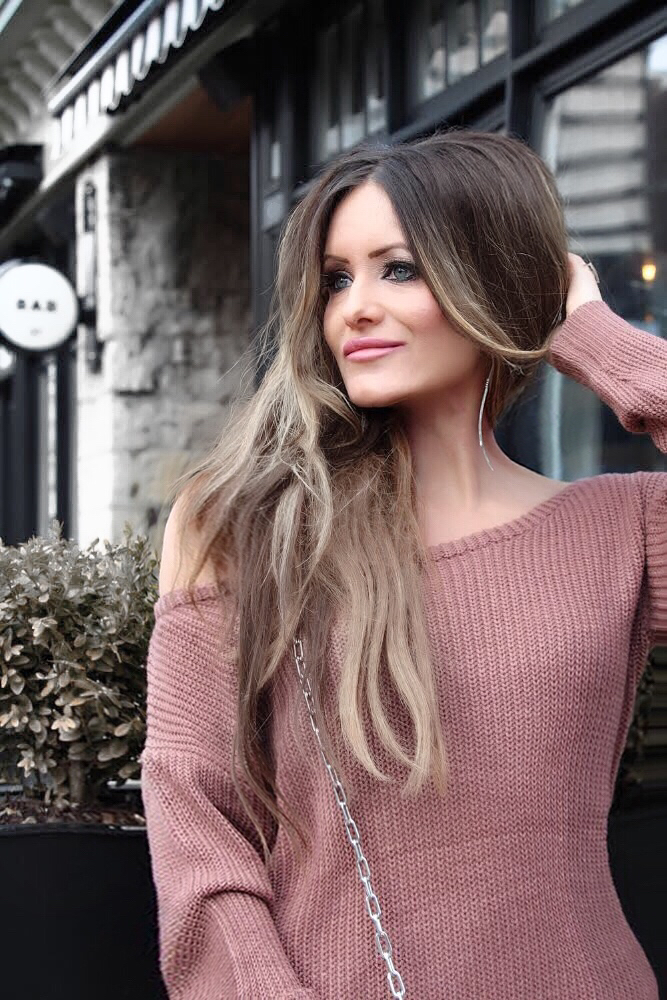 Photoshoot location: Downtown Hamilton
Sweater: Missguided (here)
Leggings: Spanx (here)
Purse: Tory Burch
Booties: Aldo
Happy New Year friends!! Hope you all enjoyed your holidays and had a blast on New Years! Does anyone have any resolutions for this year? I don't think I have one and I don't really like making resolutions, I prefer to set goals and take baby steps along the way. It makes it easier to follow your goals and achieve them. Now that the holidays are over and it's back to the grind…time for me to take down my Christmas decorations this weekend!
Okay so about my outfit details – this sweater (here) is from Missguided which is one of my fave brands that I like to shop online. Lots of nice items and affordable…what l like about it is that the standard shipping is free! This slouchy sweater (here) comes in so many different colours and I just love this rose pink on me. Oh ANDDDD I seriously cannot stop wearing these Spanx leggings (here) that I purchased from Nordstrom…what I love about them is how versatile they are – you can do a sporty look with these leggings by throwing on a cute sweatshirt, running shoes and a baseball hat or you can even do a dress casual look with these moto leggings (here) wearing a nice dressy top or sweater, throw on a pair of sexy heels to wear out with the girls or on date night! They are so fun to wear and I even wear them when I go on a shopping trip because they are just so comfy – it's just like wearing yoga leggings. These Spanx leggings (here) look like faux leather which gives off a rich luxe look. I actually own two pairs of Spanx leggings, one is solid black (here) and these moto ones (here) I am wearing come in dark grey (here) as well. I must tell you that they are not cheap, they are over $100 and worth every penny! I know I must have mentioned it in one of my previous blogs and l probably sound like a broken record! Lol Lastly, these leggings are made really small and I am wearing a large…I can still get away with a medium but it just looks too overly tight on my skin. I am 5'7" and normally wear between size small or medium depending on the make of the leggings if that helps! Anyways that's about it for now until next time and if you have any questions about these leggings, you can contact me through email.
Hope you have a great weekend! xo