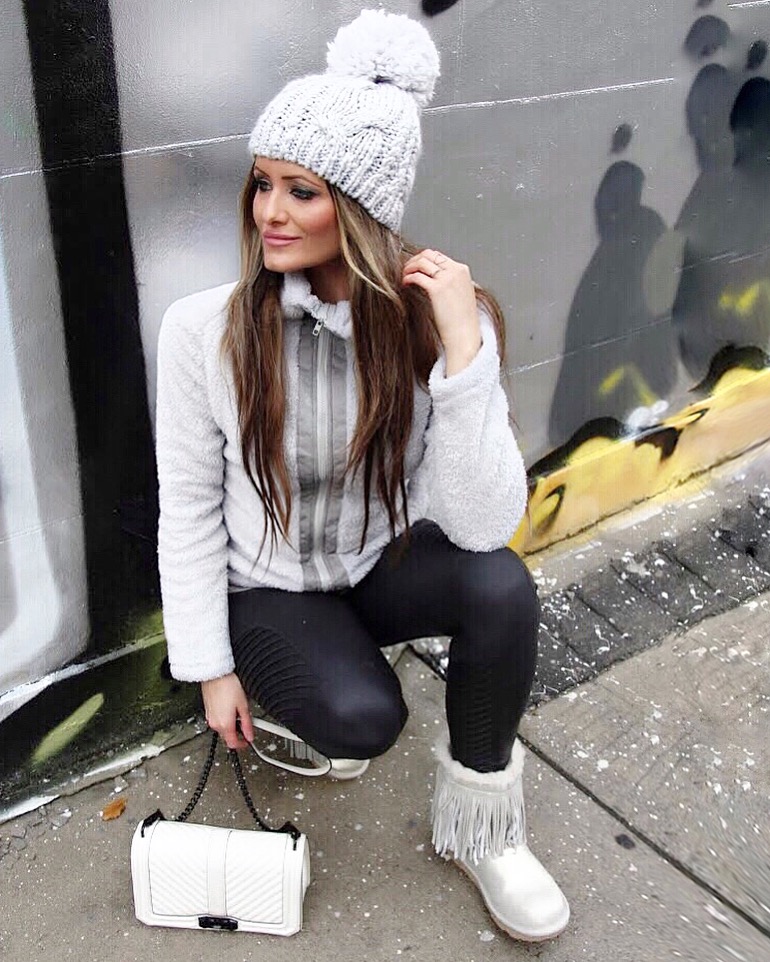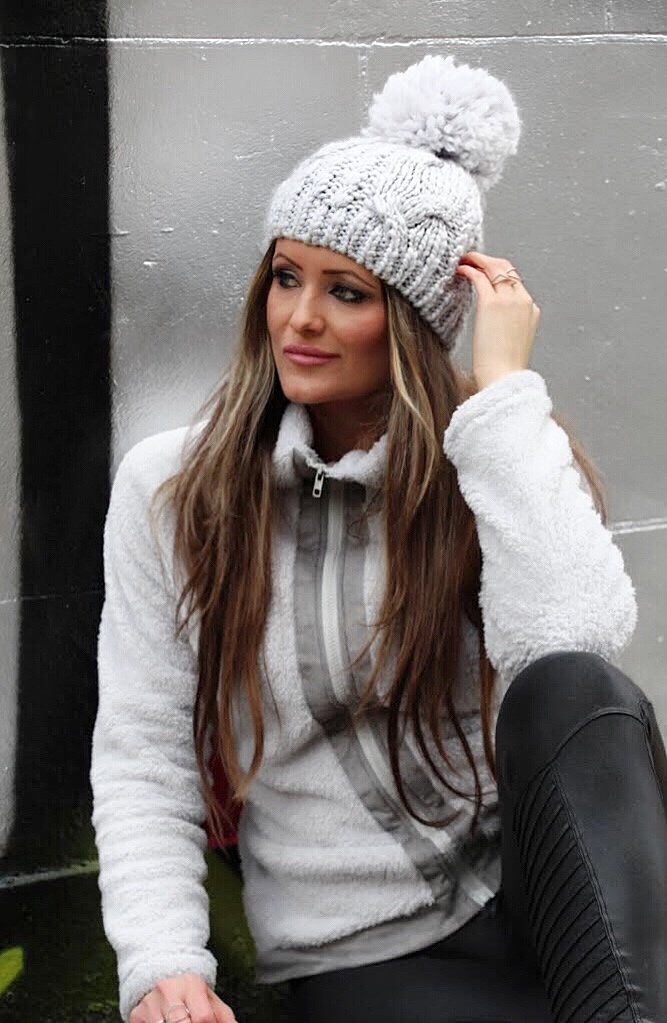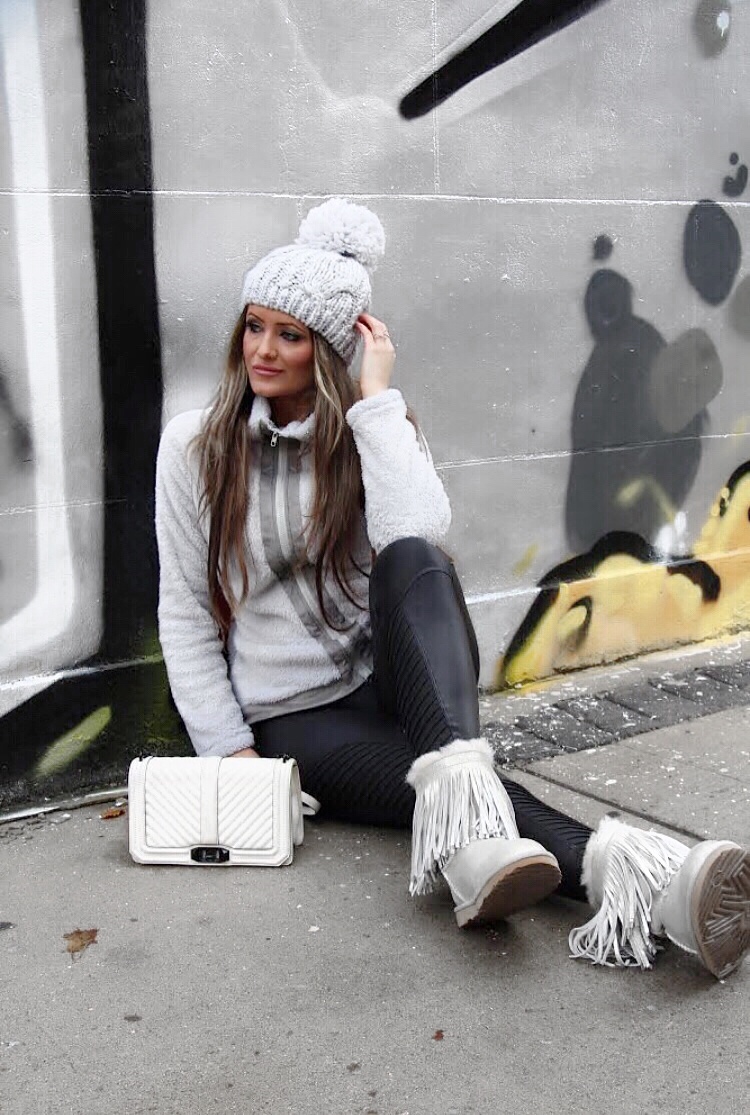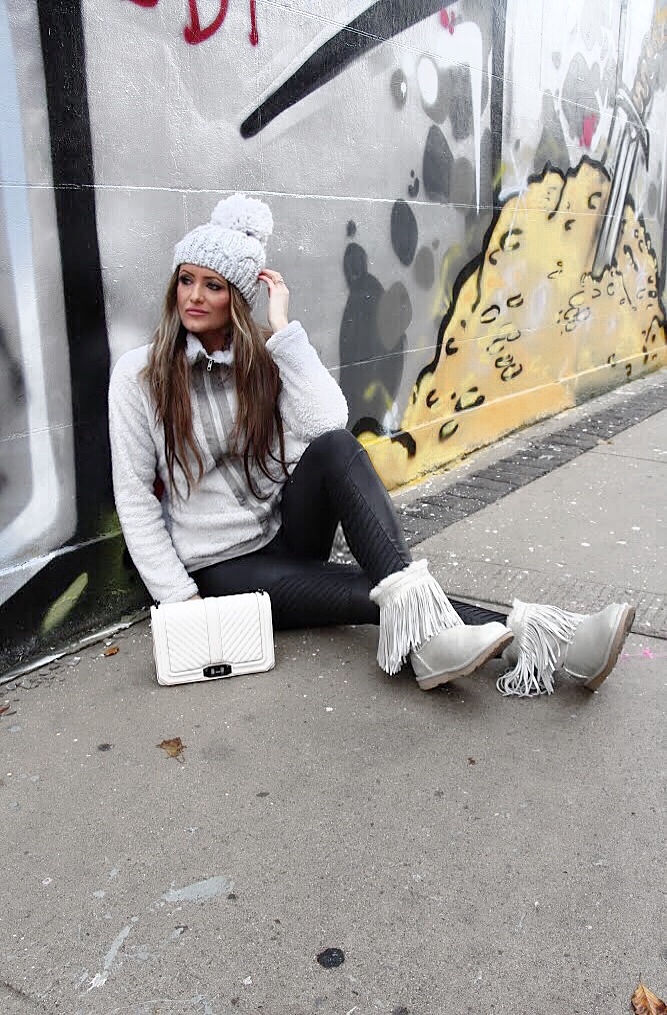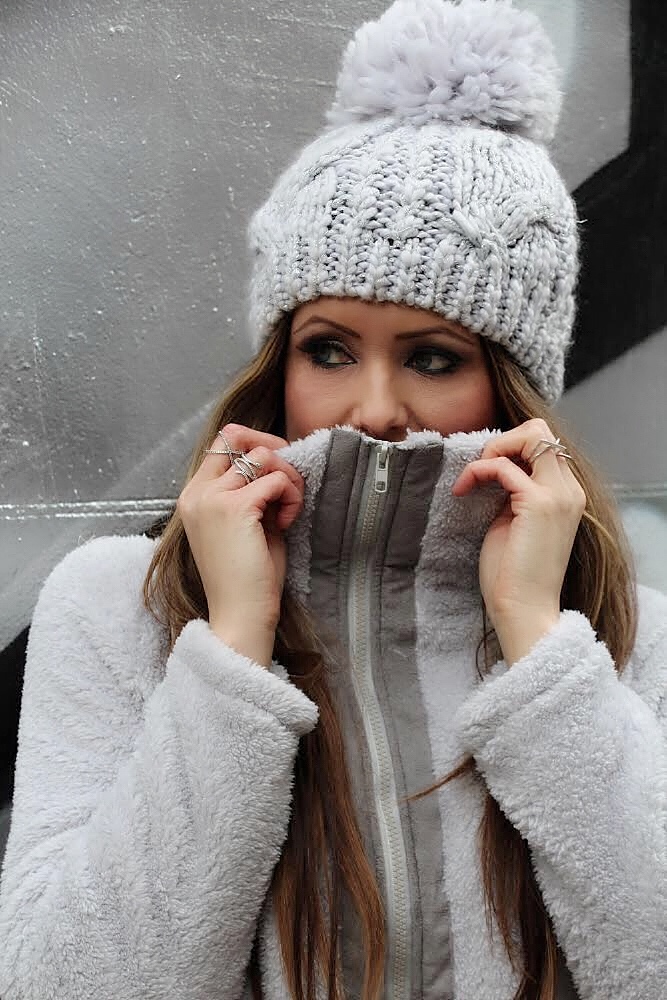 Photoshoot location: Downtown Hamilton
Sweater: Pop Julia (here)
Hat: Hudson Bay
Leggings: Spanx (here)
Purse: Rebecca Minkoff (here)
Boots: Ugg
So we just had our first winter storm this weekend and here I was stuck at home all weekend which was a good time for me to catch up on writing blogs and editing photos as well. I also did a lot housework, organizing stuff and meal prepping so I wouldn't have to cook much during the week! Then of course I had to clean the driveway which is the best workout ever! 😉
About what I wore…I received this cozy fuzzy sweater (here) from Pop Julia. It is definitely perfect to wear for lounging around the house. I am just obsessed with it and I literally wear it every day at home with a pair of leggings but not those Spanx (here) since they're not the type of legging for lounging around in lol.
Seriously this fuzzy sweater (here) sure does keep me warm at home and they come in variety of other colours as well. As for these fringe boots I am wearing – they belong to my Mom. She bought them last winter at the Niagara Outlets and she thought they were so cool plus she got a really good deal on them. She was kind enough to let me borrow them for this photoshoot. Unfortunately these boots are not linkable and I was unable to find them anywhere online to link them.
That's about it for now until next time and lastly thank you again Pop Julia for this collaboration!