I know I have been MIA since New Year's! I mean REALLY MIA! I just felt I needed some breathing room to collect my thoughts with all this blogging stuff so I would have more to write about. You can say it's a good idea to recharge your batteries every now and then. I find it so difficult around this time of the year to do photoshoots outdoors when we had this polar vortex going on outside! I actually have to be in the mood for photoshoots and sometimes when it's just too cold out then the photos don't always turn out very good cause you can tell how cold I am! We had an ice storm  a few weeks ago , everything was closed including my work. Plus I have been feeling sick again after doing so good for the last little while. I am just hanging in there till spring arrives! 😊
Anyways I would like to share with all of you my top favourite winter styles. In particular one of my coats that I currently wear. I keep certain ones for years that never go out of style. I always choose my winter outerwear based on the quality, fabric, and how it fits-you know me, l prefer coats that look stylish and fitting to flatter my figure. I don't like heavy bulky coats that have no shape to them. I always ensure that they are warm enough for cold Canadian winters. I also choose my colours carefully so that I will get more wear out of the coat. My favourite colours  are black, light grey, dark grey, olive green, and winter white (especially on wool trench coats – it's so classy and even love them in a camel colour as well).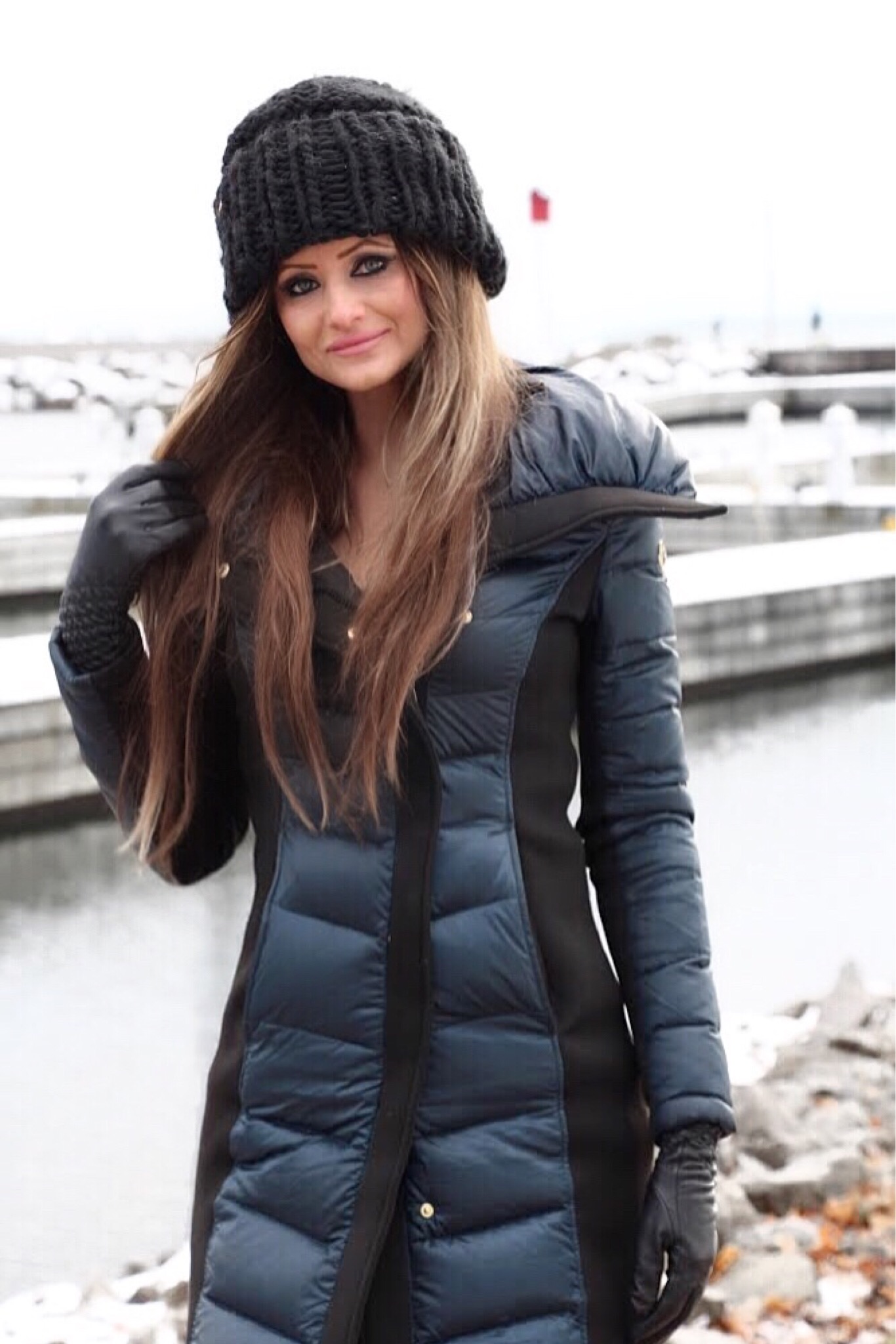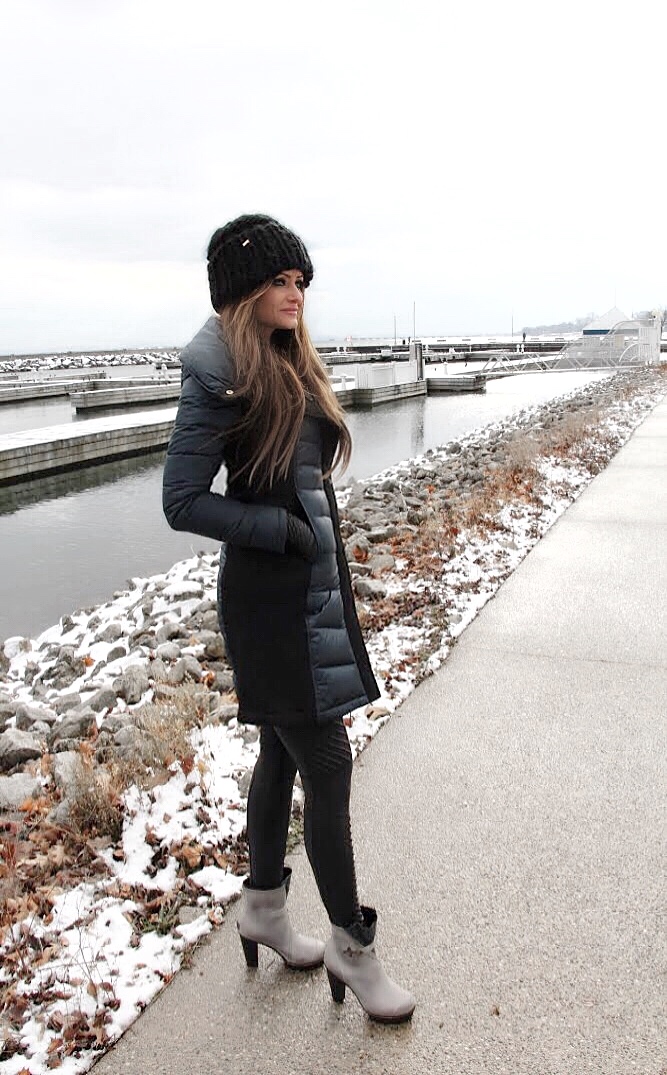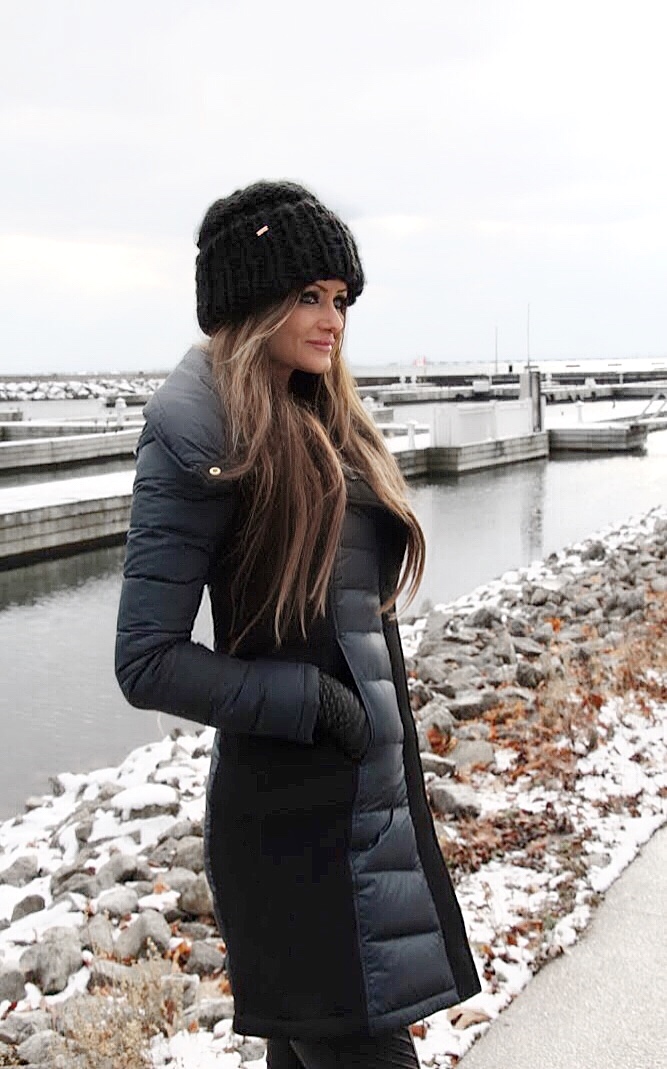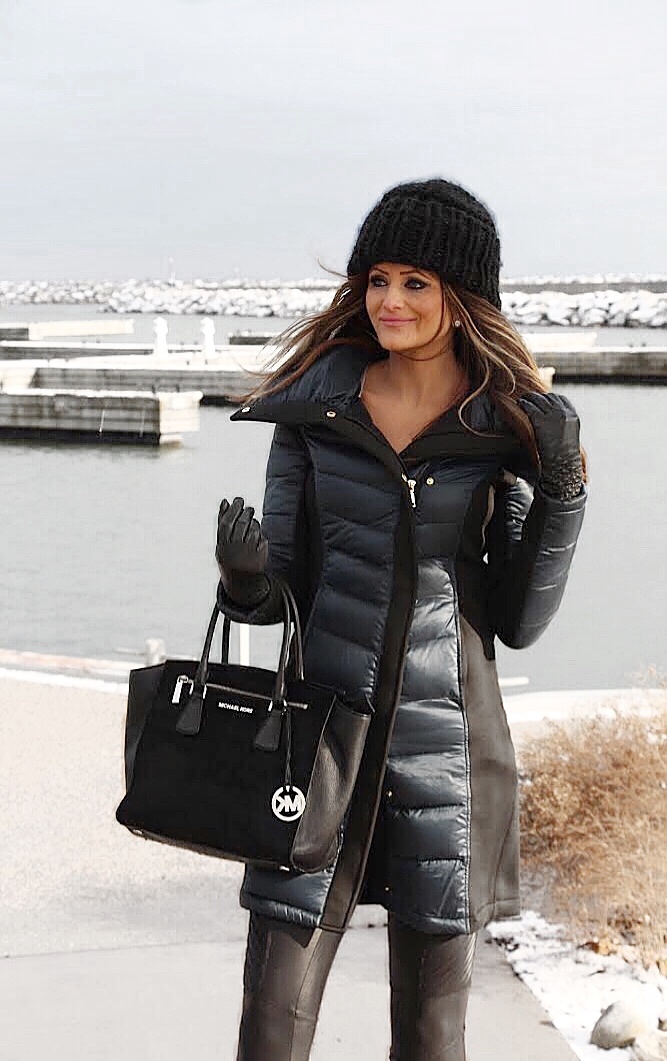 This blue coat I am currently wearing is by Tahari. I purchased this coat (here) & (similar here) at Marshall's last winter. I just love the colour, style and how it molds to my body shape and I love coats (here) like this one that have details with how they stitch the fabric. This brand is pretty affordable and they carry it at Saks Fifth, Off Saks, Macy's, Bloomingdales and Dillard's but at a regular price so if you're lucky you can find it at a lower price at Winners or Marshall's.
This coat is downfilled but it is more appropriate for mild winter weather and it is so light that you can wear it in a shopping mall especially when they crank up the heat. I wouldn't recommend wearing this coat when it's like minus -5. It also comes in other colours as well like grey and plum. Unfortunately this colour I am wearing is very difficult to find online to link it.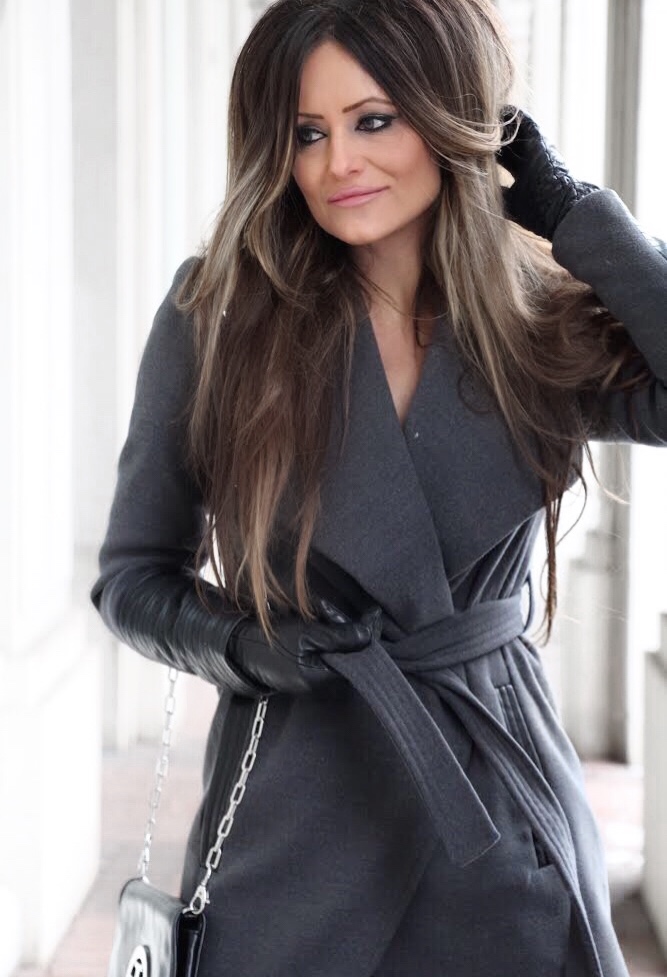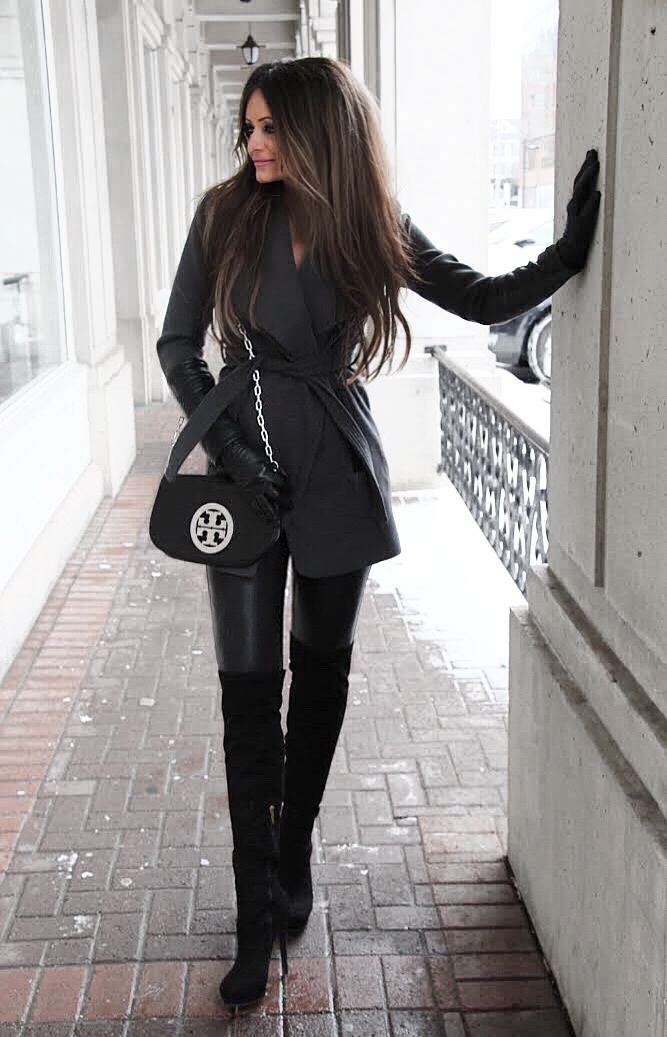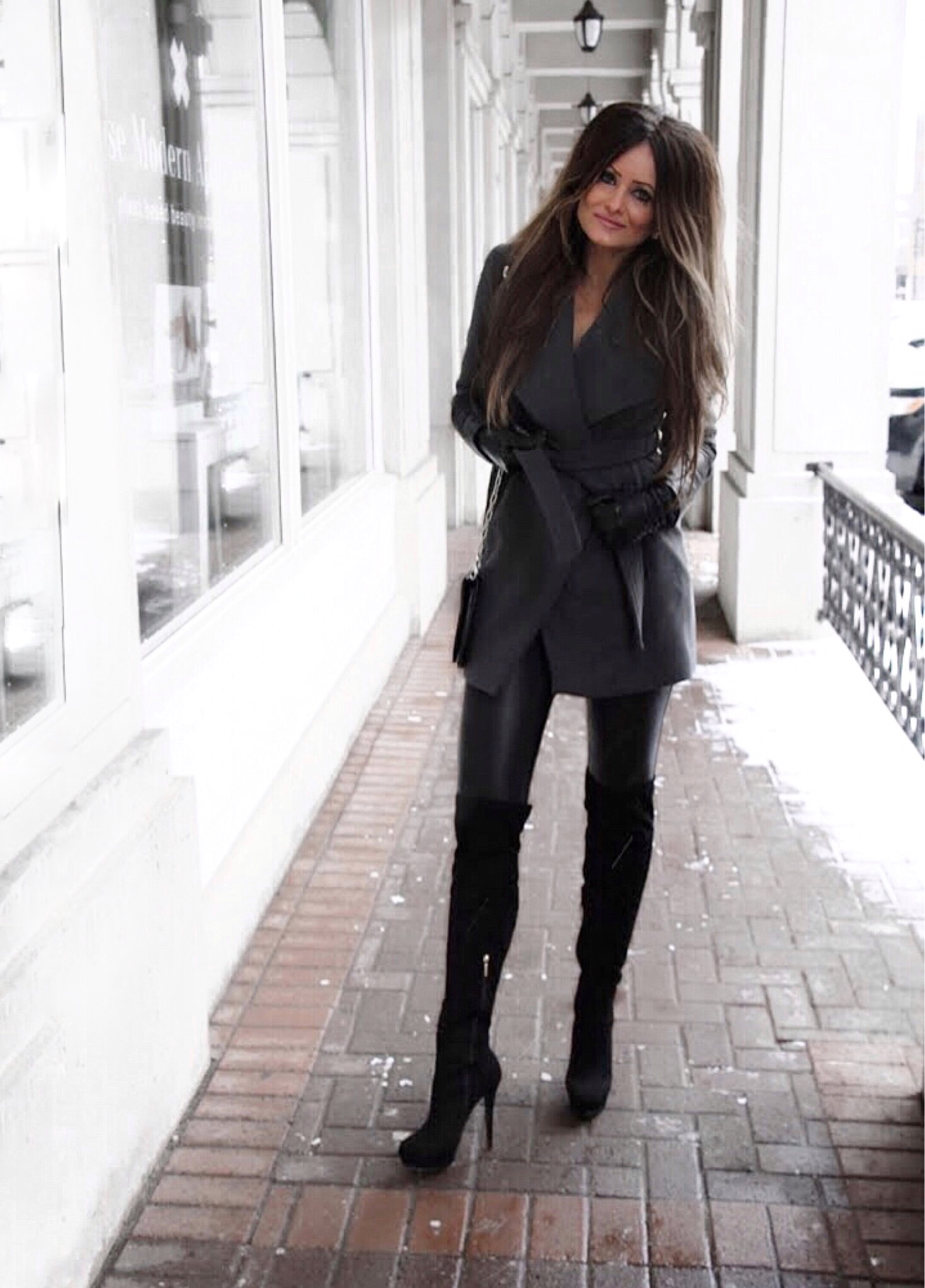 As for this grey wool coat (here) which is by Vero Moda, it comes in black (here) as well. I purchased this at The Bay last summer for an affordable price.
They also carry it at Mendocino Boutique in the Toronto area and now they opened that store in Hamilton as well. What I love about this coat (here) is the detail of it especially the faux leather on the sleeves and I wished they had a black faux leather belt that came with it but I can always search for one anywhere to wear with this coat to spice it up! I believe this type of wool trench coat will stay in style for a long time and with this colour you can get more wear out of it with your black or grey outfits!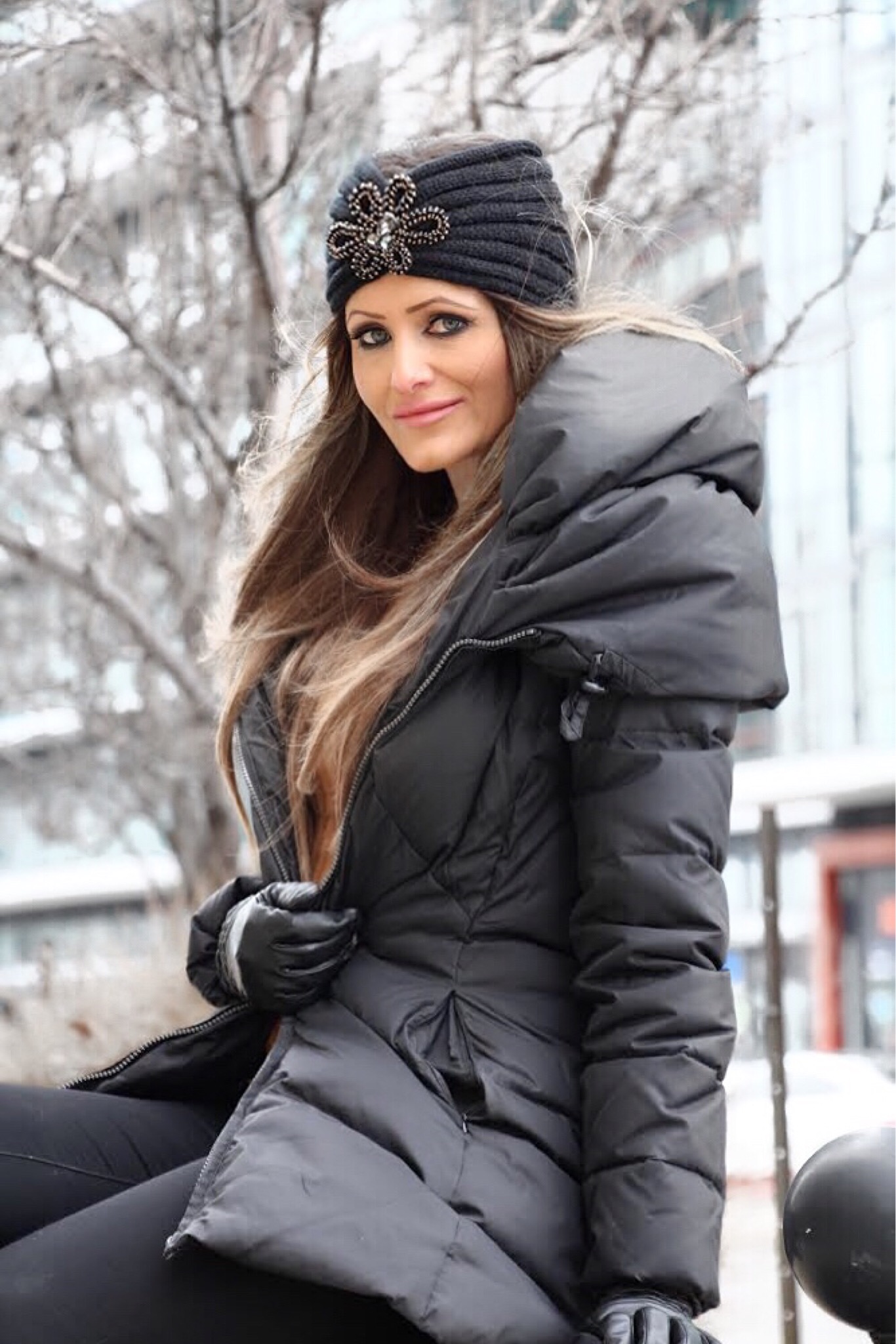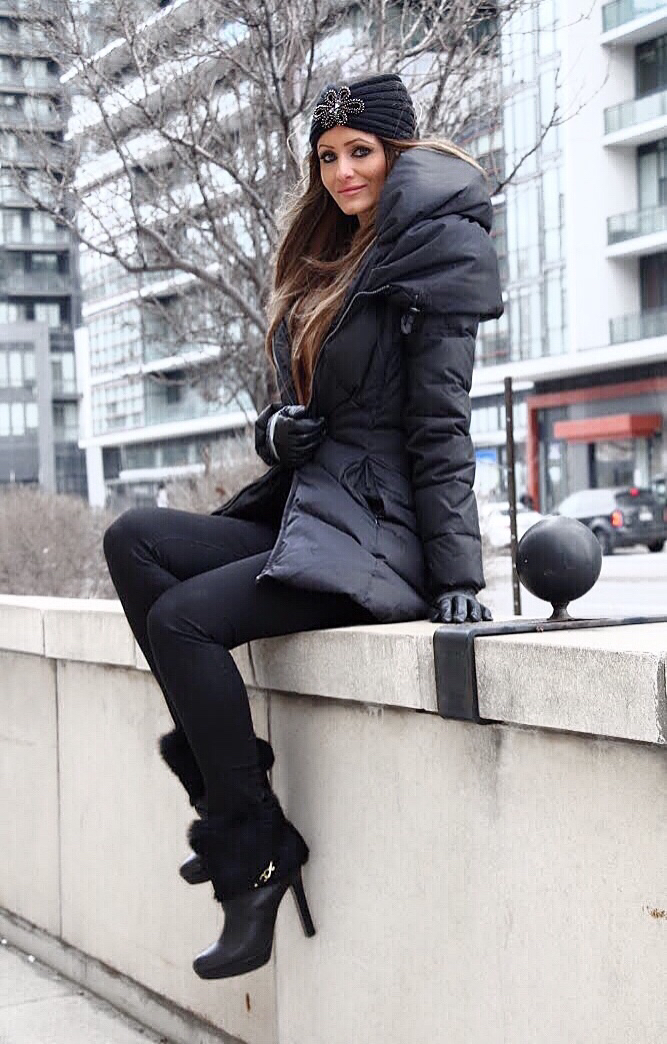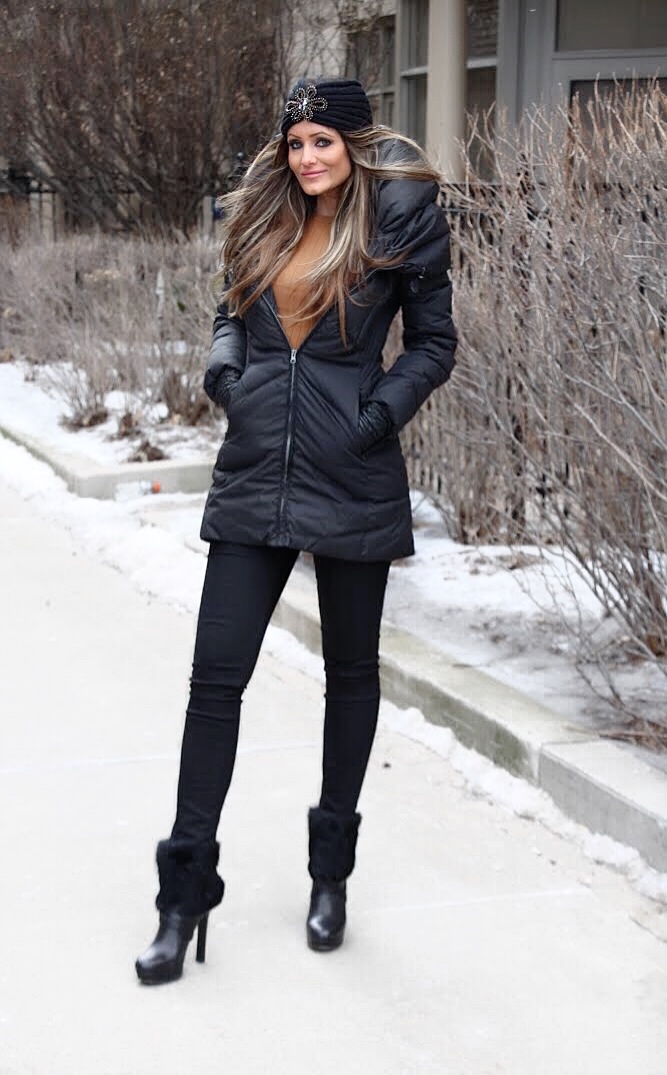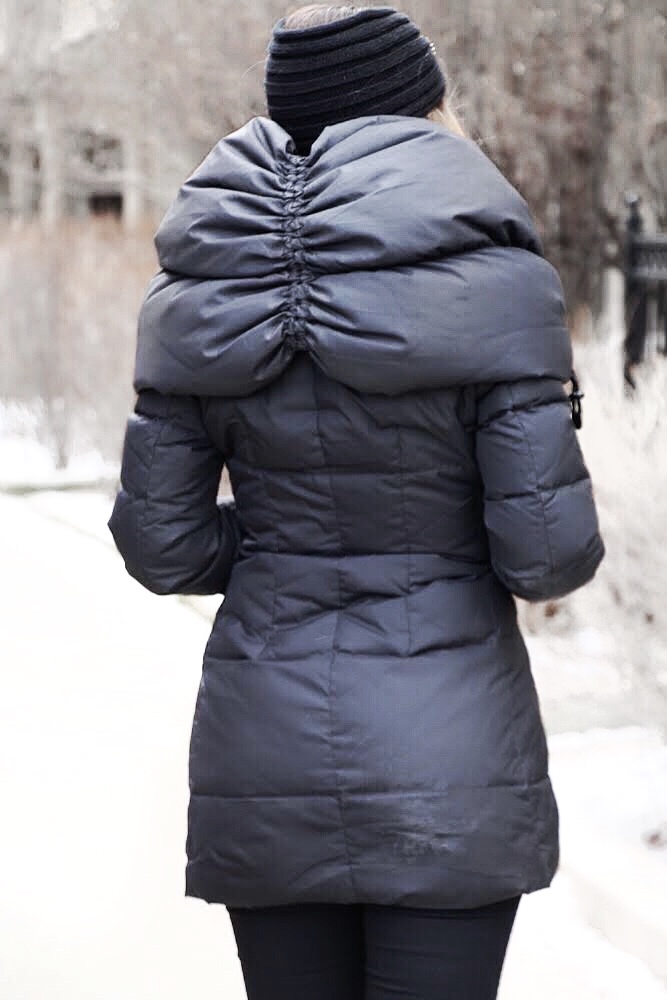 I've had this pillow collar puffer coat for years and purchased it from Le Chateau. I found similar ones (here) and (here). It is very warm and so cozy around the back of my neck area. I even have a grey puffer jacket (here) with the same type of collar that I purchased from Off Saks Fifth Avenue.
Don't always get rid of your coats because they just may come back in style and sometime certain ones stay in style for a long time.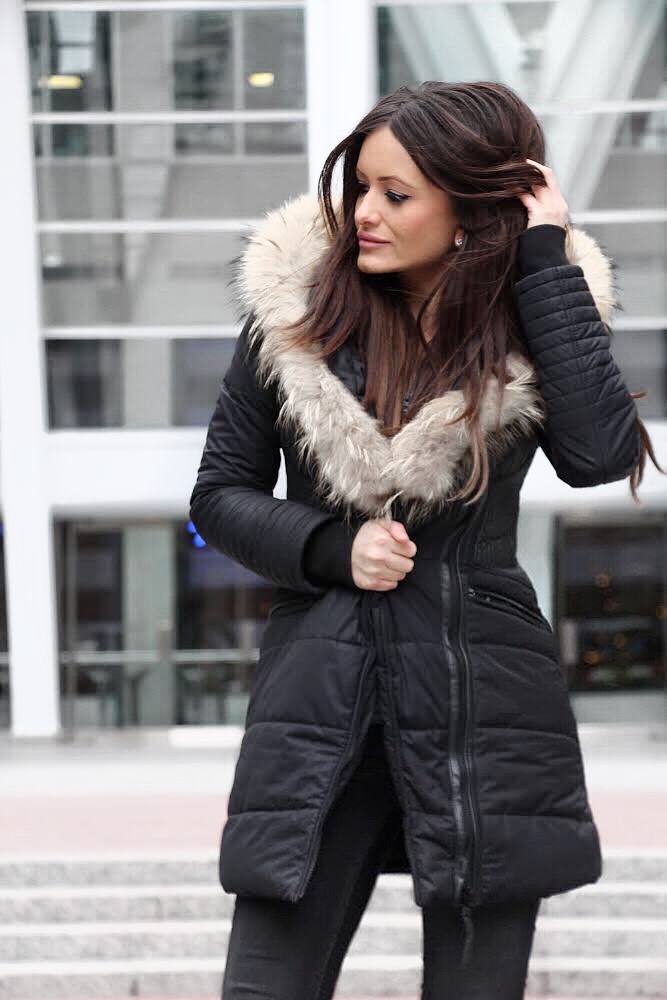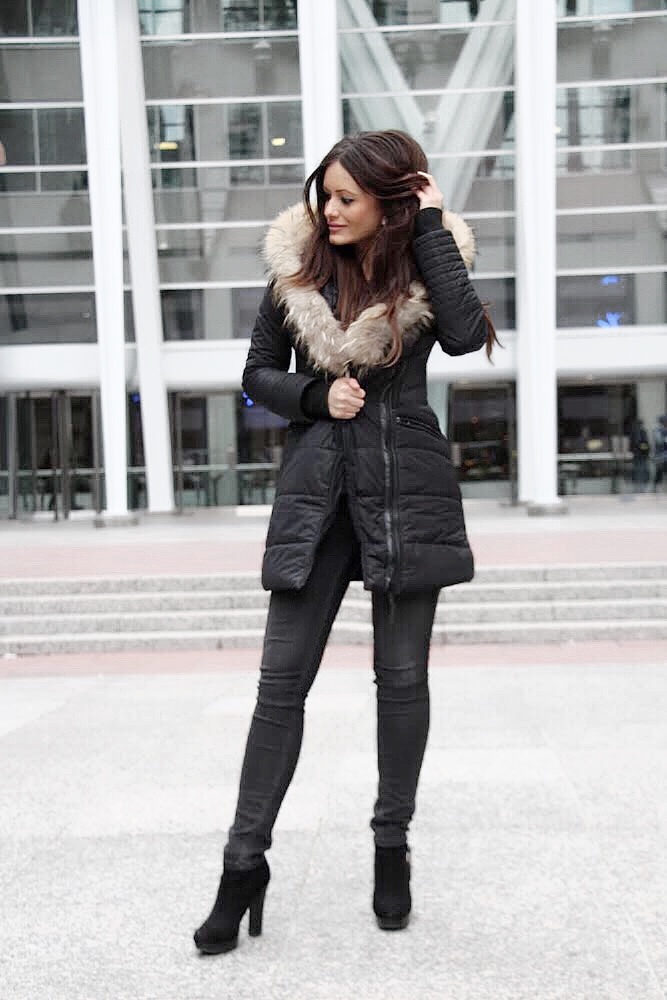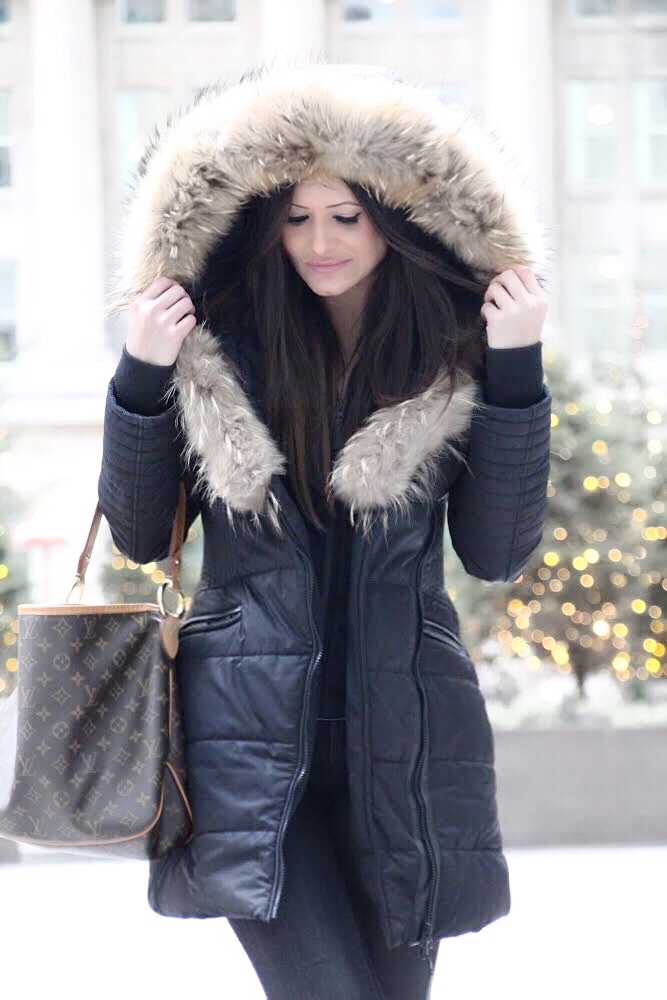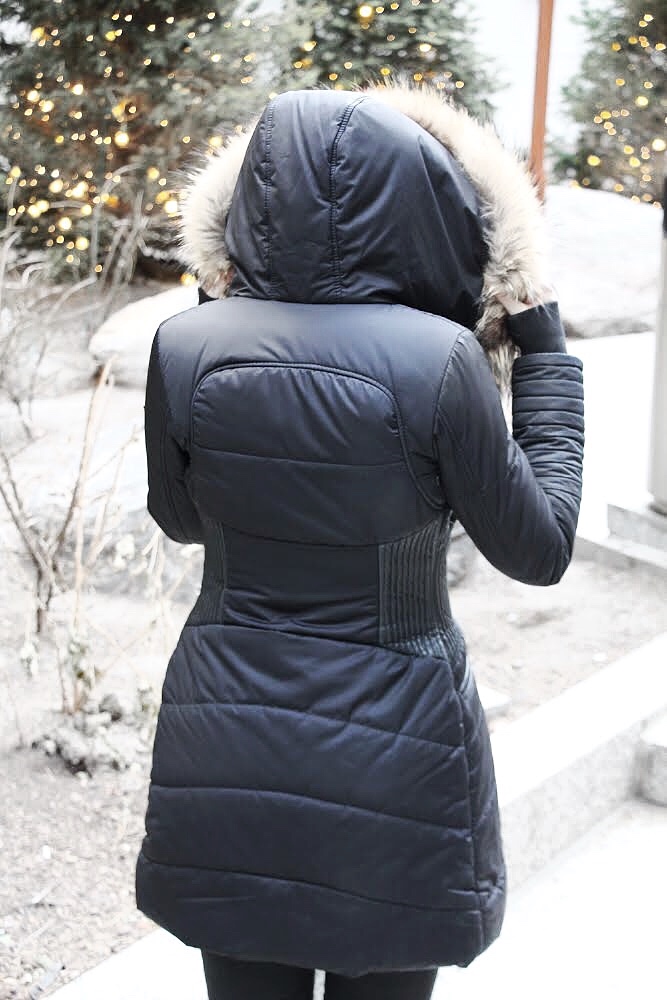 This Dbrand  Parka fur trim has been my all time fave style. I purchased it online back in 2014. I've always loved this style and still love it – especially the details of the stitching and a touch of leather around the waistline. This coat is xsmall and I wished I bought it in small because the upper back area is made weird, not wide enough but the rest of it fits okay. Knowing me I always like my coats fitting to my figure. There are some pros and cons with this brand….pro is that it is very warm and so stylish. Con is the quality of the lining of this coat is very poor, it has ripped apart around the armpit area, both arms and the bottom of my coat…so now I know what was inside of my coat…not downfilled with feathers, more like cotton but when I ordered it, it said it was downfilled. This coat is not cheap at all, but it was on sale for $350 when I purchased it. I'm pretty disappointed in the quality and a coat for this price should not be falling apart. I have to be more cautious when buying coats online-always check for reviews and complaints before you purchase anything.
I highly recommend purchasing Rudsak, Mackage (here) & (here) , Sonia & Kyo since they are high quality brands that fit properly, have stronger lining that won't rip apart. I contacted the company and showed photos of the damaged lining on Instagram and through their site. I know they read my message on Instagram, they ignored it which is kind of sketchy! So now I know l will never buy anything from that brand again. I am going to try to see if I can get a new lining put in depending on how much it will cost then eventually sell it on Ebay.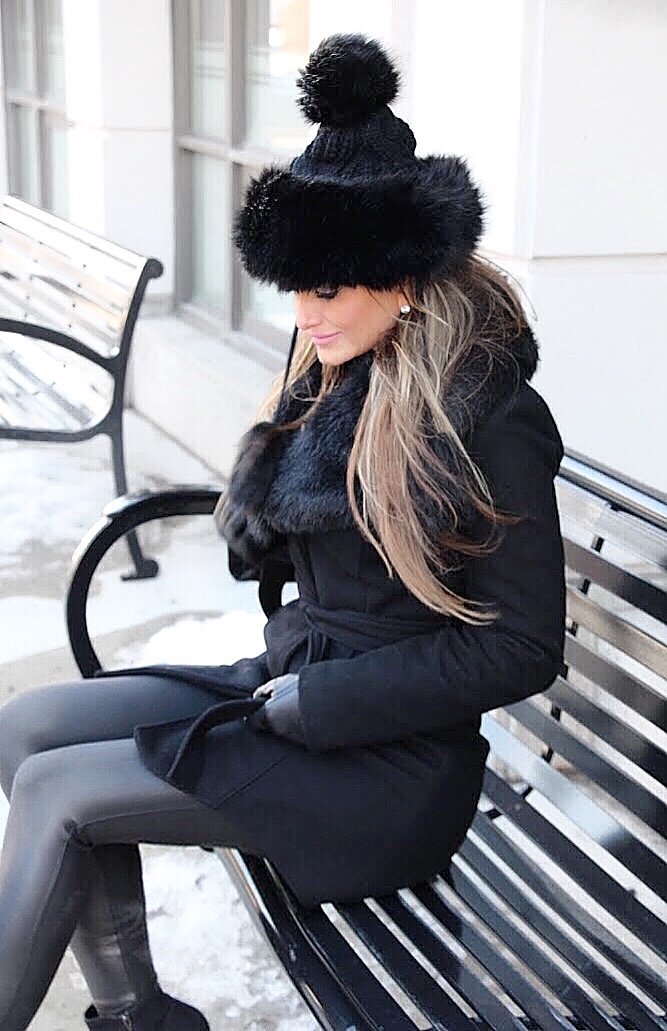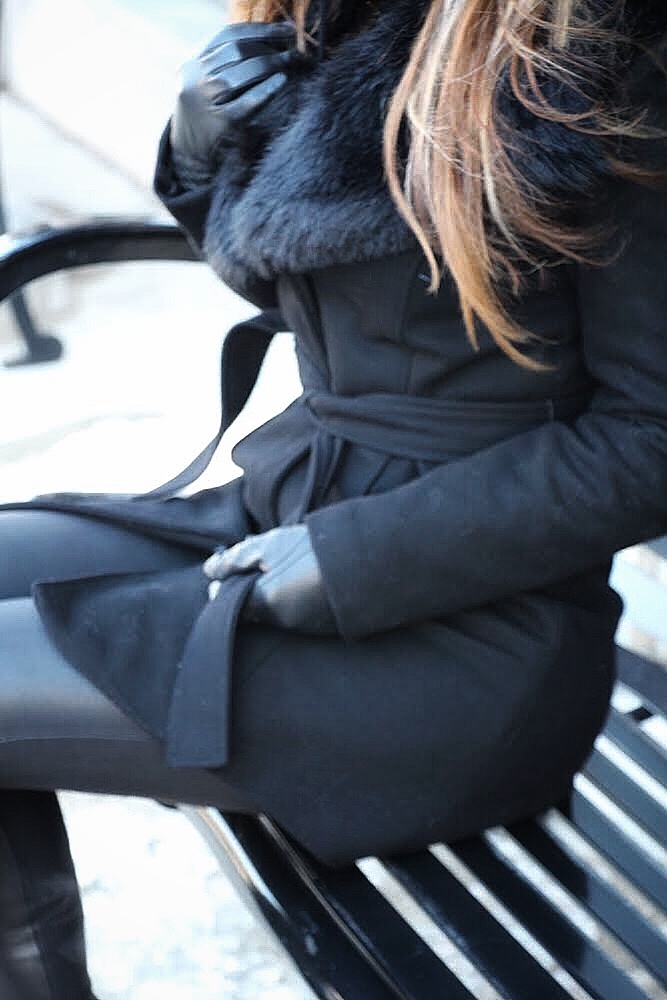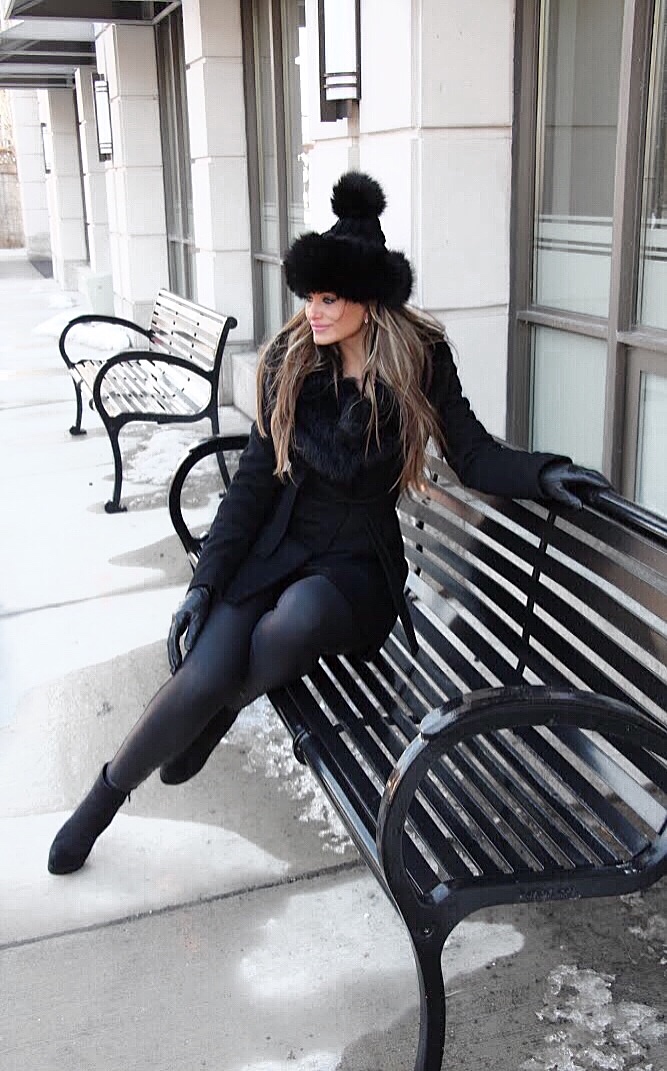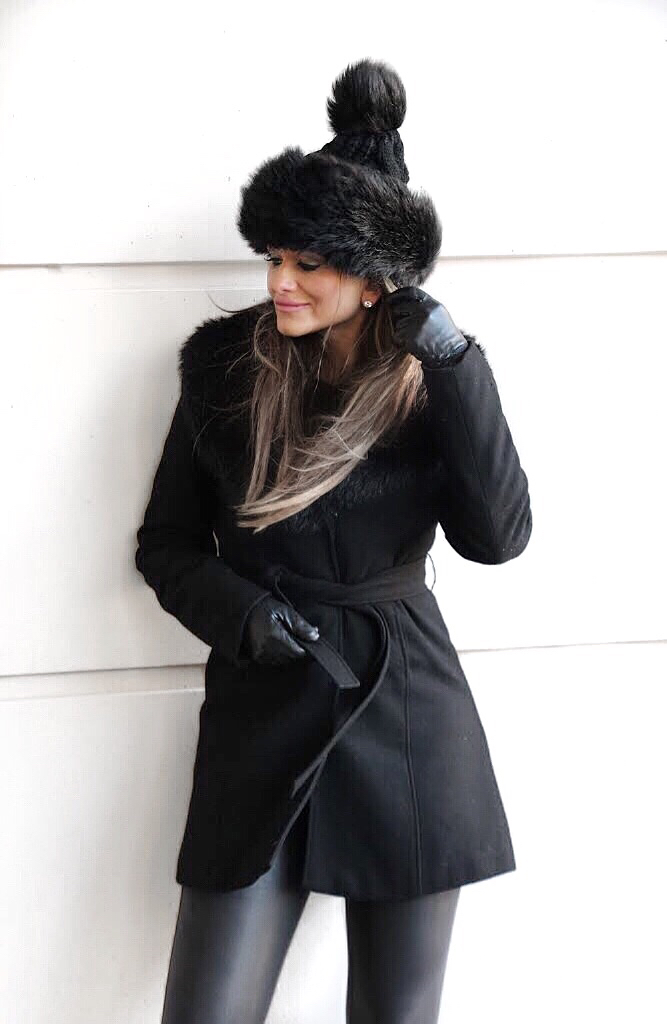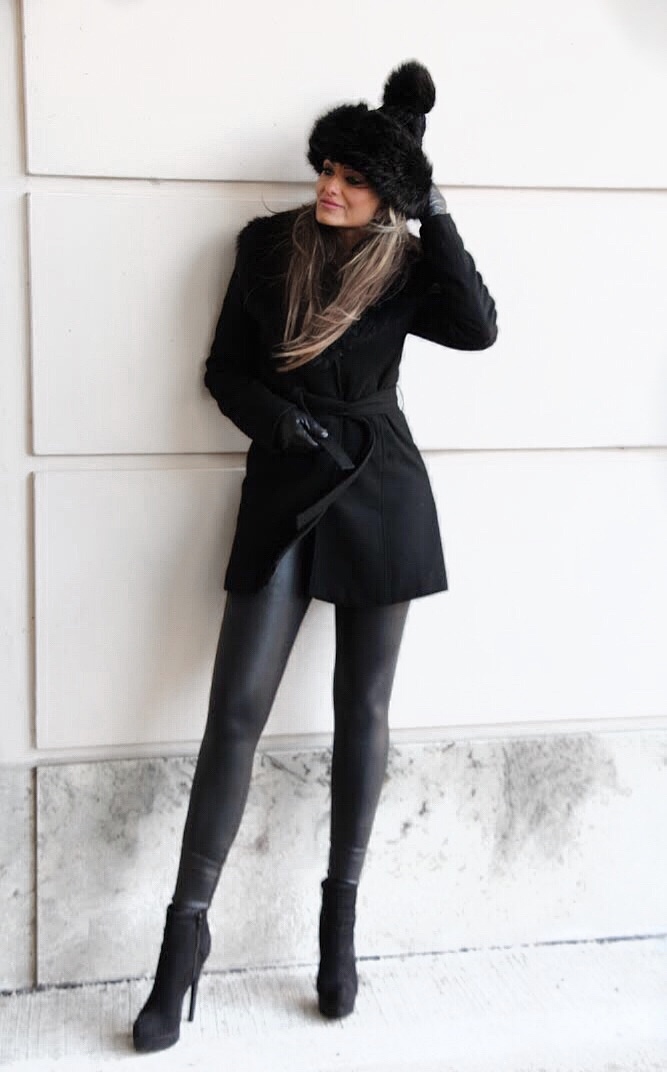 Lastly this black wool trench coat with this fur trim is the type of coat that will never go out of style. I've had this coat for 14 years now! I wear this coat for special occasions with a dressy outfit – it's the perfect coat to wear to a winter wedding.  This fur trim can be removed for a different look but I never remove it because l don't really like the way the collar looks, it should have been made a bit wider in my opinion.
I am the type of person that can't wear the same coat all winter, I find it so boring after awhile and I like having a variety of different colours and styles to coordinate with my outfits which is why I buy specific colours that I can keep for a long time and save money.
Do you ladies have a specific favourite winter coat?