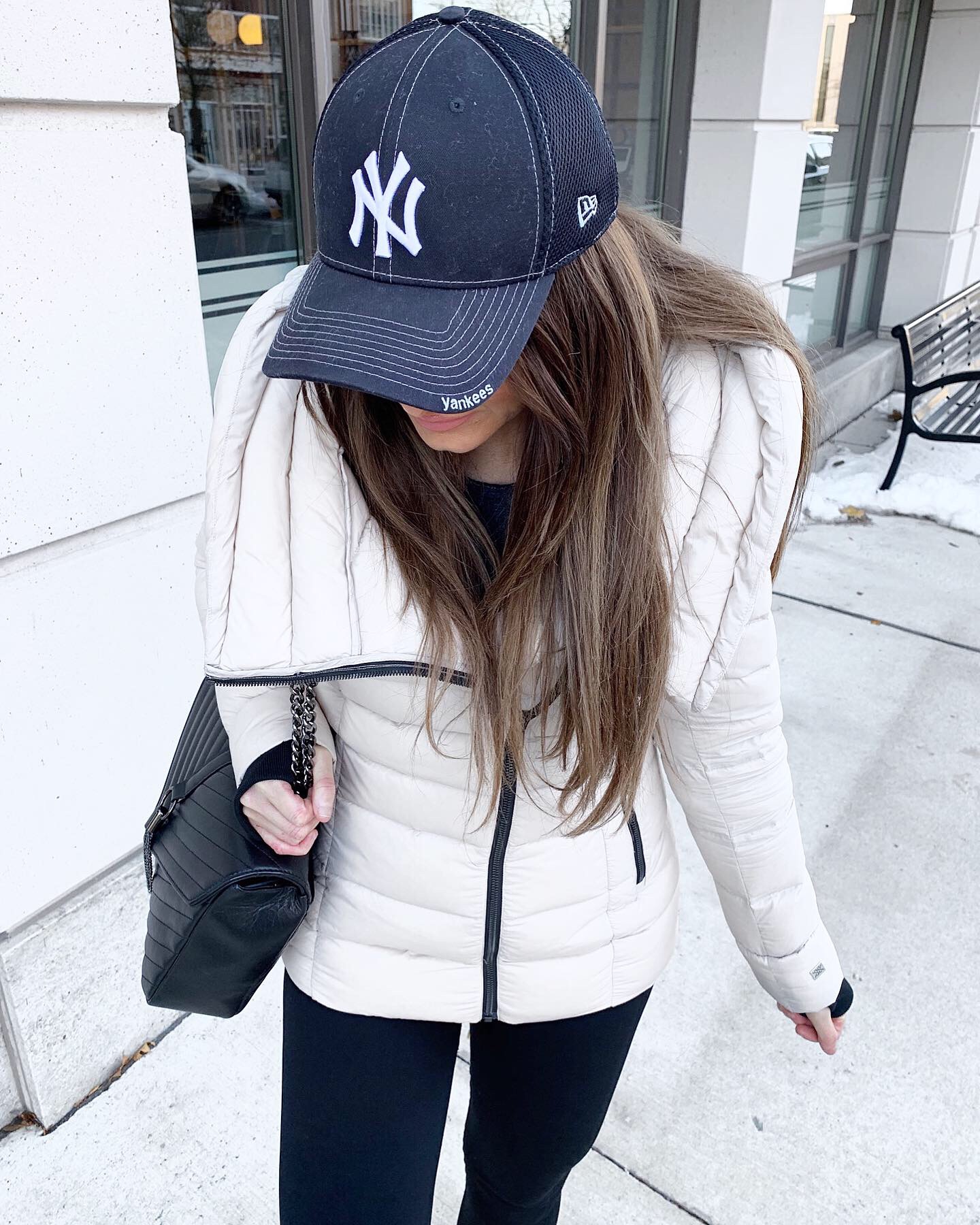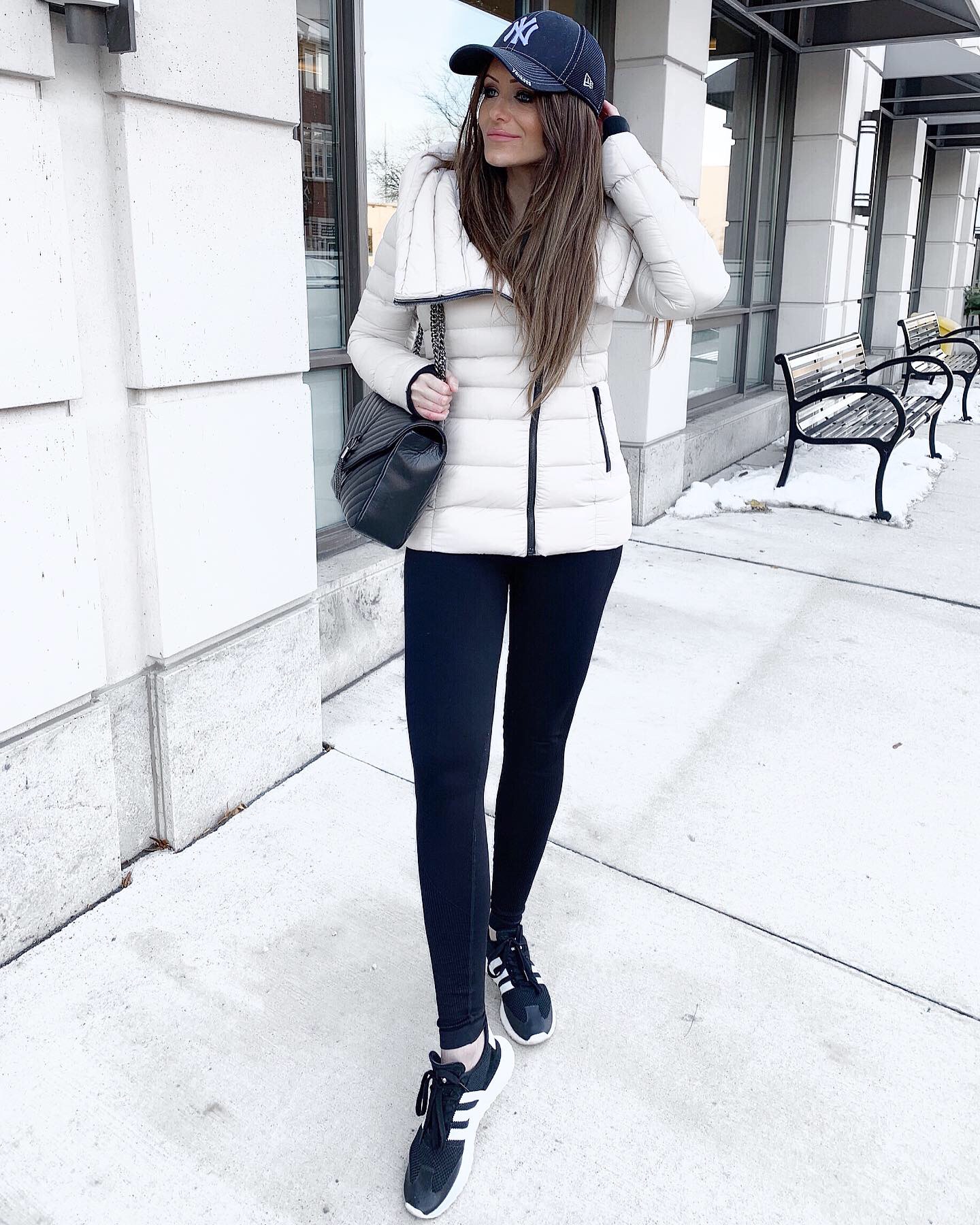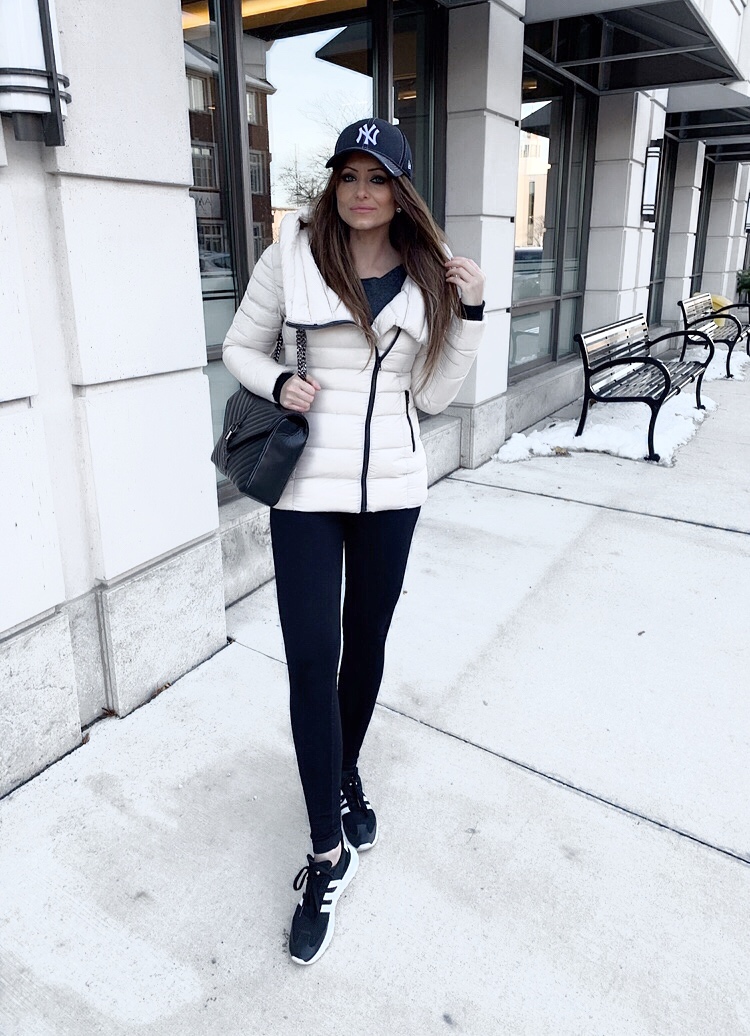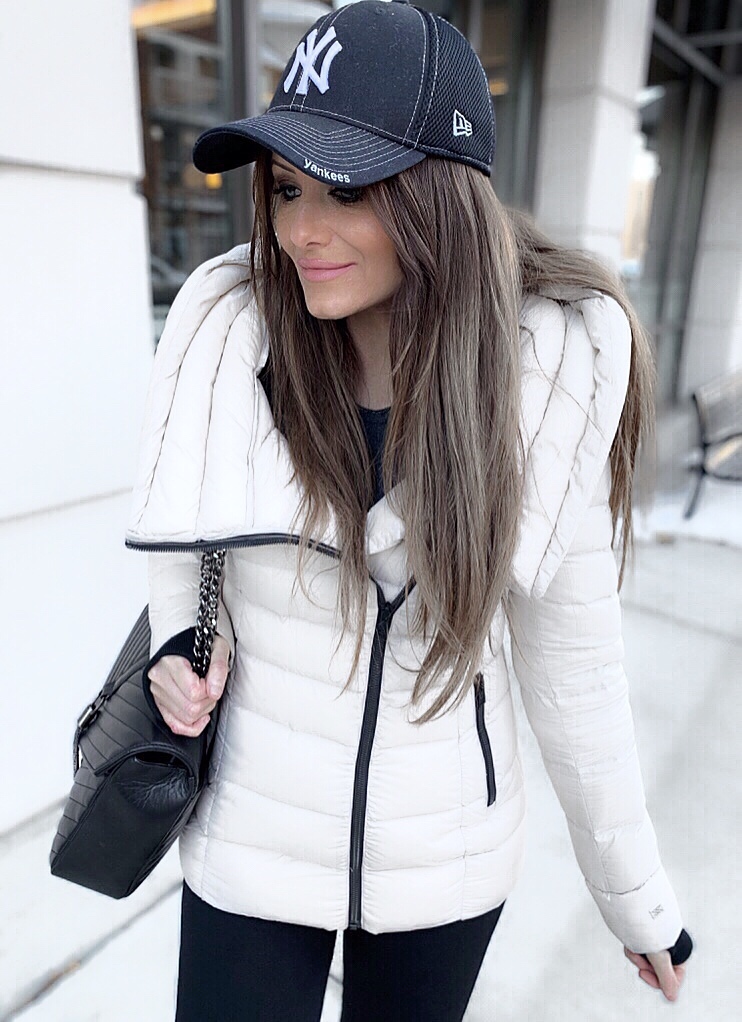 Jacket: Soia & Kyo (here)
Sweatshirt: Ebay (here) & (here)
Leggings: Forever 21 (Similar here)
Sneakers: Adidas  (here) &  (Similar here)  & (Similar here)
Purse: Fashion Drug  (Similar here) & (Similar here)
Wowww can't believe the holidays are here! This whole year just flew by so quick and I just can't believe it's the end of the year already! I am trying to keep up with my blogging but this whole week has been exhausting for me and all I want to do is sleep and relax!
I wanted to share with you with one of my fave brands Soia & Kyo…this is my second coat I purchased from them.  My first one was the black coat with the fur trim around the hood that I had bought last February and posted on my blog (here). I am still loving it, it's good for minus 5 temps and same with this current jacket I purchased. When I saw this jacket I had to try it on and it was so me! Love how it's fitted and molds into my shape. I love how it zips up on an angle around the neckline and a hood is a must have in a jacket/coat especially if you don't want to ruin your hair on a rainy or snowy day. I just love this colour, it's a sandstone colour…not too white, more like a creamy beige which I've always wanted because it goes with everything just like with black. I also love the length of this jacket, not too long or too short. It covers half of your butt area but perfect to wear for mild weather. It can be worn at minus 5 temps but I think I personally would wear a longer coat when it gets to that point.
This jacket comes in a variety of other colours, pale pink is nice but I would get tired of that colour…also comes in olive green, black and navy blue as well. The Soia & Kyo brand is a Sister company of Mackage but it is a lot more affordable with prices ranging between $300 to $800. Mackage coats tend to range between $800 to over $1,000. They all are worth every penny, great quality, well made and fits very well. This jacket is $200 less than my other coat and as I mentioned in my other blog (here)  
I know some day I would like to purchase a coat that's good for minus 30 temps but I am not a big fan of Canada Goose…I prefer Moncler since it's more my style. I know they are very expensive and I will be saving up for one! 😉 I personally find Canada Goose very boring and plain, it has no shape to your figure but I know some people don't mind that and don't really care for style as long it's warm. I know I am extremely picky when it comes to winter coats which is why I don't have very many. All you need is one good coat, or in my case a few in different colours and styles to change it up lol. I tend to get bored of wearing the same coat all the time and like to change it up depending on what I am wearing.
If you ladies are looking for a new winter coat…I have linked a couple of Soia & Kyo jackets/coats at Liketoknowit but unfortunately my colour is not linkable and I found other ones from other sites.
Do you ladies have a preference when it comes to looking for a winter coat? Style, texture and fit?