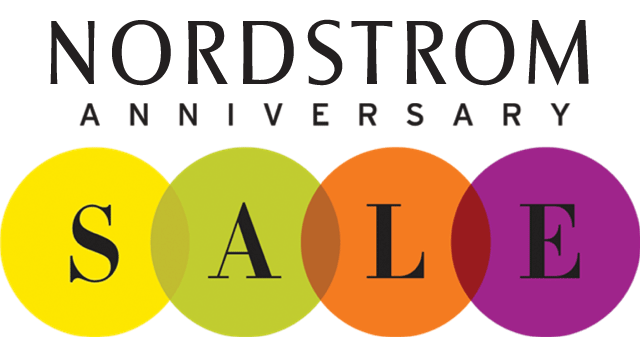 Hey friends! I must say this Anniversary Sale is absolutely crazy! A lot of the items are selling so quick to the point that your size may no longer be available! So check it out and if your lucky your size might still be available! As for shoes a lot are available in very small or very larger sizes which is a bummer! I was told that once the items are "out of stock" they don't restock unless the items are returned. If you still have the items on your wishlist and it says no longer available in this size, don't remove it off your wishlist. Keep checking because you never know it could be back in stock if returned.
Okay! now onto these Fall booties! I've rounded up so many awesome Fall booties that will be trending for this Fall. So many!! So hard to choose from because I like several of them! Lol But I can't have everything or else l'd break the bank! So best thing is to get something out of the oridinary that you don't have in your closet and of course be sure it is comfortable to wear and chose the right colour to get more wear!
I love these grey Vince Camuto booties  (here)  because I always wear a lot of greys and blacks during fall/winter season. So this colour goes with a lot and you would get the most wear.
As for these Kristin Cavallar lash split shaft booties (here) these are something out of the ordinary and I love out of the ordinary! A total must have for my closet!! Lol I love the open toe and the open concept around the ankle area. They look easy to put on and I'm lovin the light brown/warm tones like taupes to wear for the Fall and those booties would look great with skinny pants/jeans or even leggings with a long sweater/cardigan. I am definitely gonna have to try them on when I'm at Nordstrom's! Check✔️
Oh my! Here are these Marc Fisher miggi booties!  (here) & (here)  & (here)  I want them ALL!!! Black! White! Leopard print! Ahhh! I just love the look of them…the shape of the heel, how it has a vshape around the ankle area to give off a define finished look. The white is tending now and they are selling so quick! So if you want the white, be sure to grab them! I also really love the leopard print ones for fall/winter! They are super striking and image the awesome look if you're wearing all black and that's your pop of colour to your outfit! Gorgeous!!!
Take a look at the booties that I rounded up on LIKEtoKNOW.it and let me know which ones are your faves! And don't forget to enter this giveaway to win a gift card (here) 4 days left! Happy Shopping!