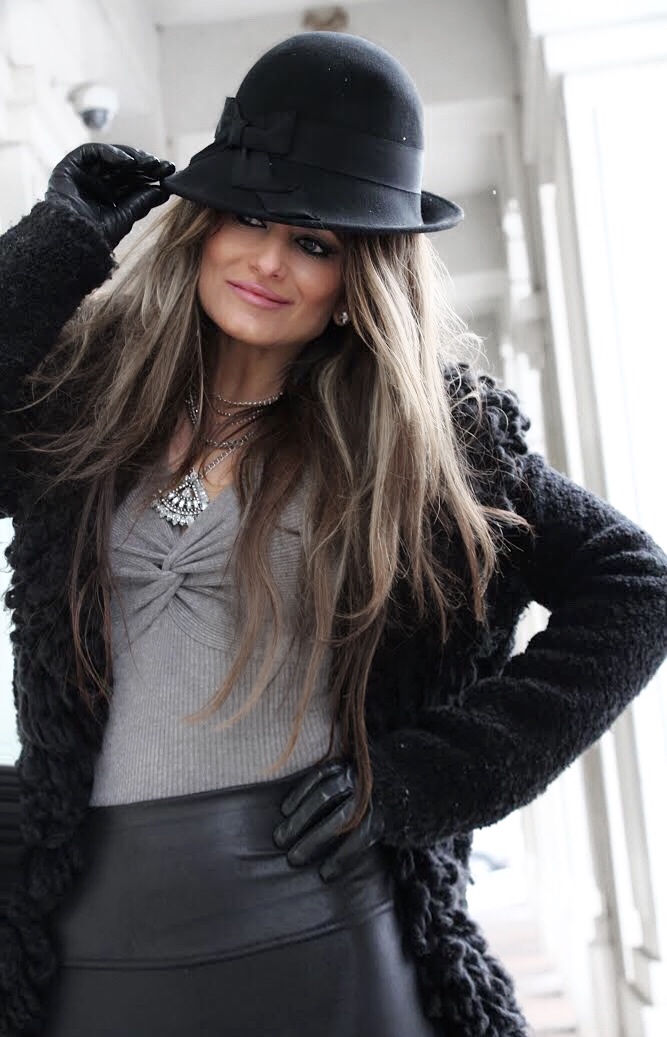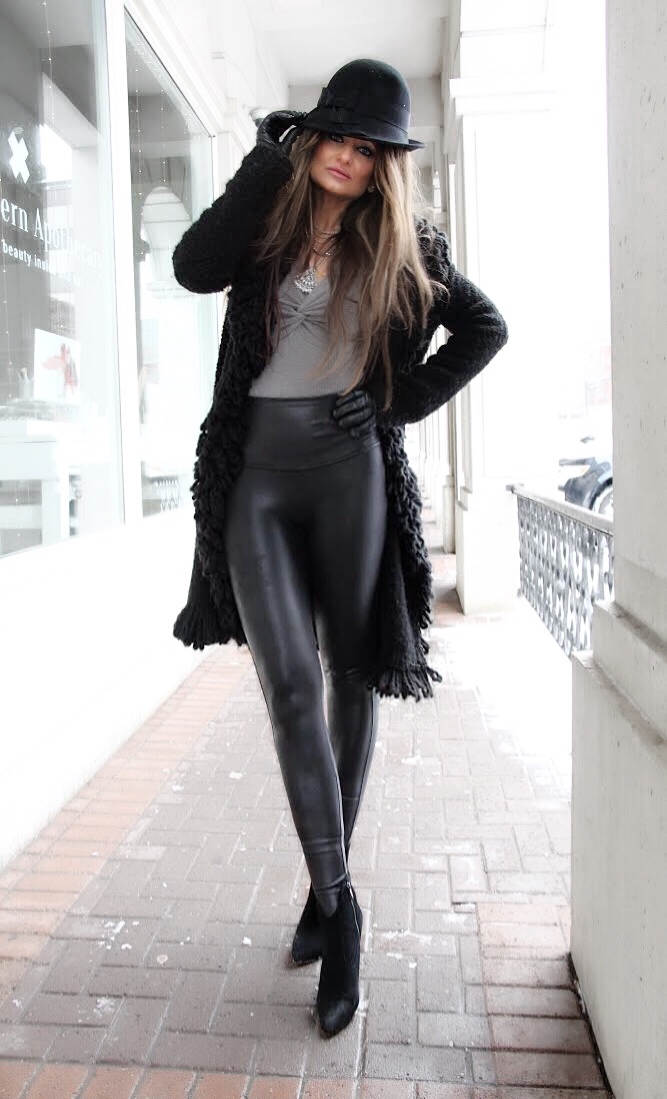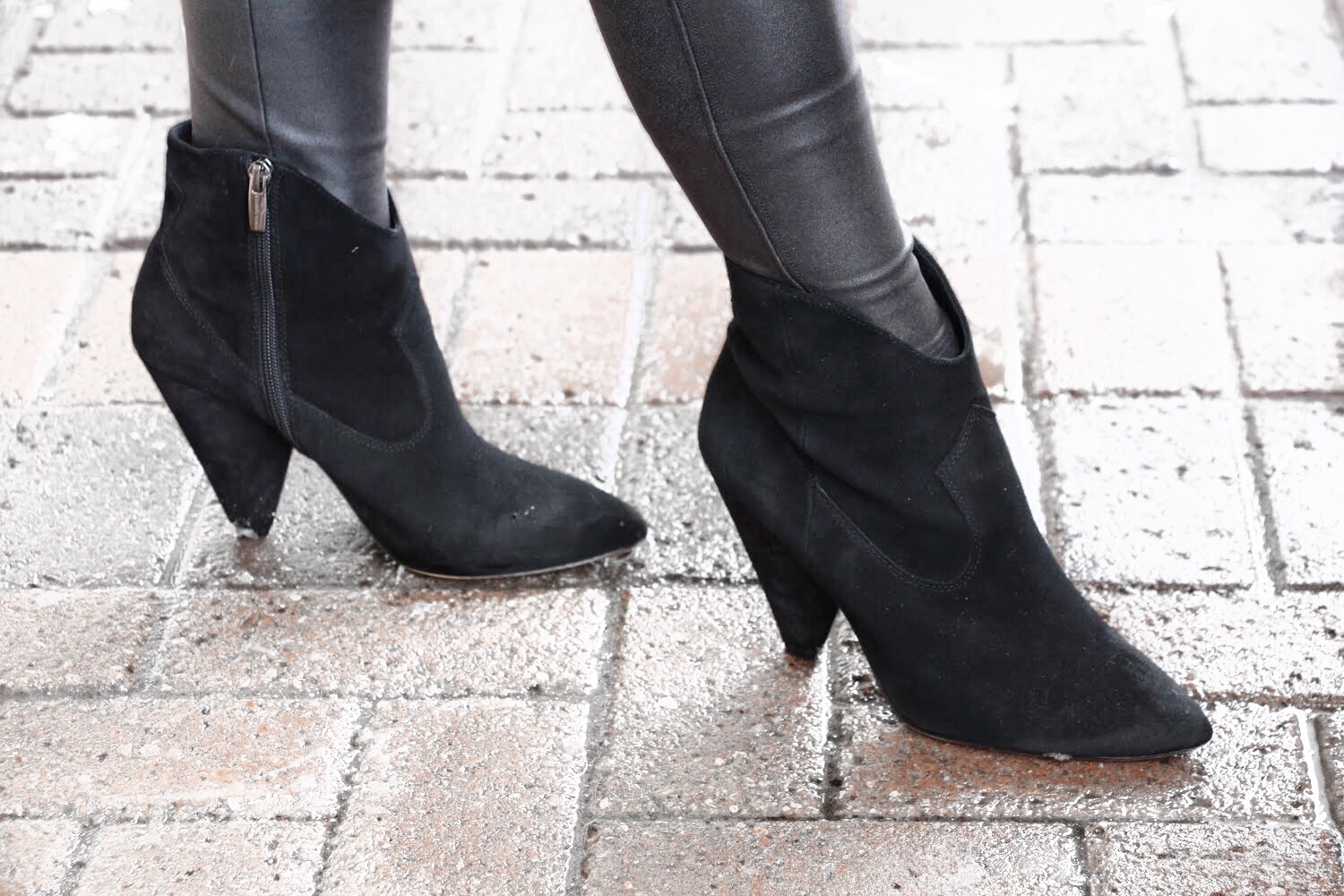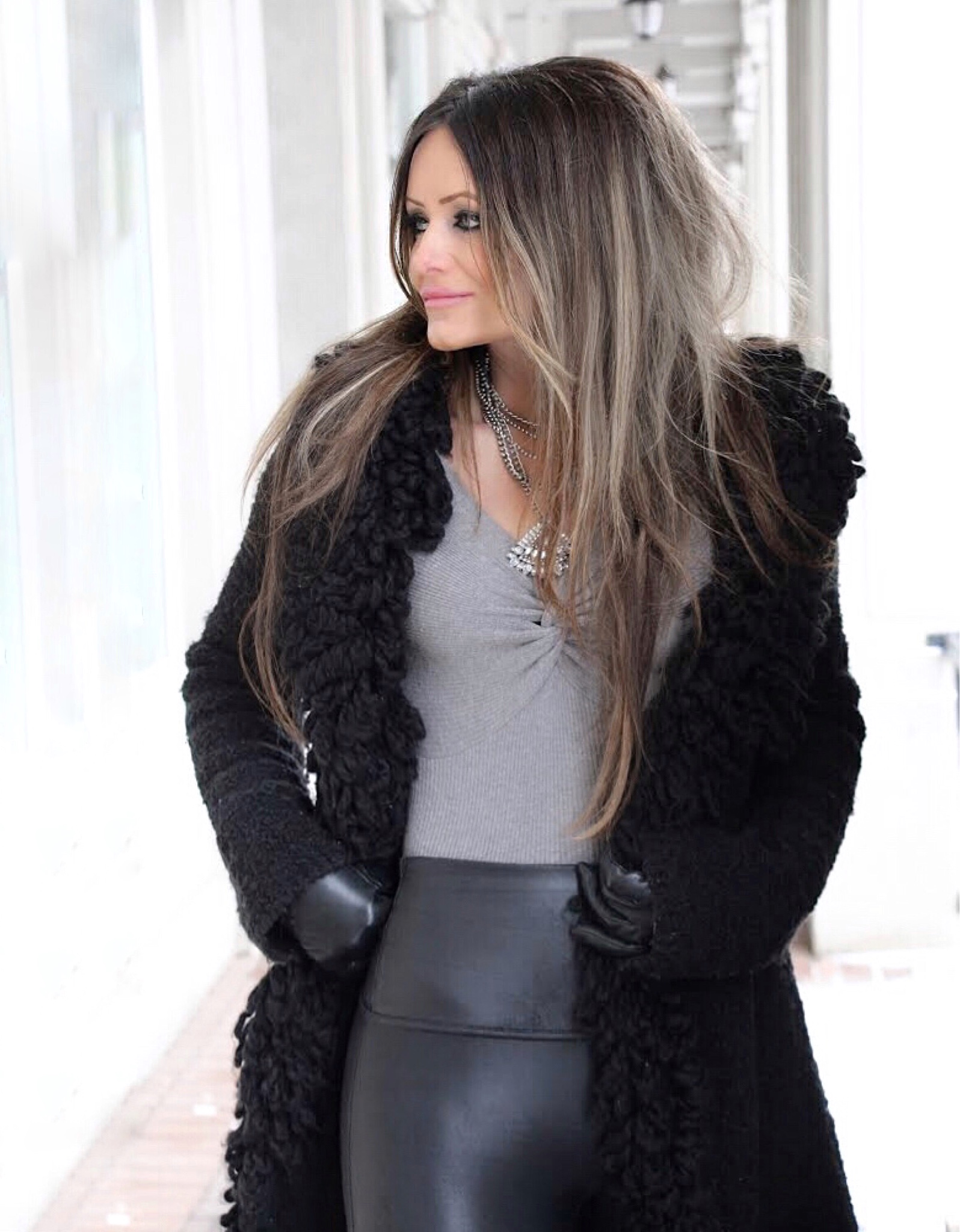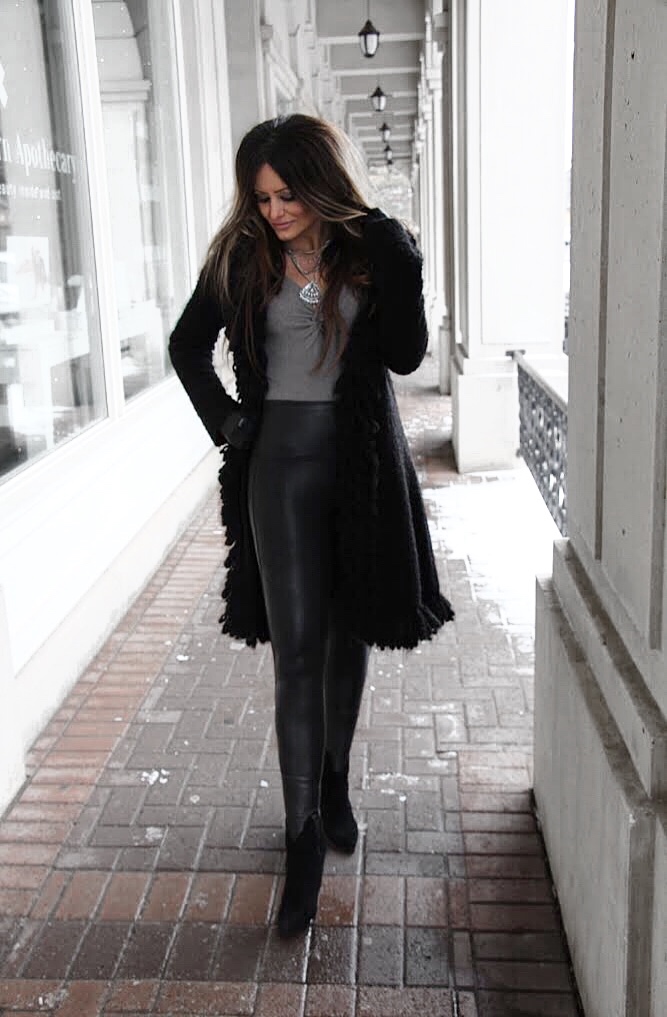 Top: Lulus (here) & (here)
Cardigan: Le Chateau
Leggings: Spanx (here)
Booties: Vince Camuto (here)
Hat: Winners (here)
Yay it's finally March – well we're actually in the middle of the month and you know what that means – winter is almost over! I am super pumped for spring/summer but l will be a bit sad to say goodbye to sweater weather especially since I loveee wearing stylish sweaters! Well it's not really a goodbye, more of see ya later! 😉
Anyways I thought I would share with you my outfit details. This wool cardigan is like over 15 years old! I purchased this at Le Chateau when I was in my early 20's and I'm still loving it! Remember I mentioned in my previous blog (here) not to get rid of everything and only keep certain items?! Just like how I kept my black wool trench coat with faux fur collar. Well this is one of my wardrobe items that I could never get tired of! This can be worn with anything – you can keep it causal or make it more of a dressy causal look with a pair of dress pants or even with a dress! I love how chic and versatile it looks. It is very easy to get creative with this type of cardigan.
And about this hat (here)! This hat belonged to my sister but she never wore it. She left it at home with the price tags still on and didn't take it with her when she moved out. So my Mom was doing some spring cleaning and getting rid of clothes. She showed me this hat (here) and told me to try it on, I loved it on me and didn't understand why my sister bought it but never wore it. Haha! So she gave it to me to wear for one of my outfit shoots for fun. It is such a classic statement for one of your outfits but honestly I don't know where I would wear this type of hat to? lol Maybe to one of the fashion weeks in New York City or Toronto!
So ladies if you owned a hat like this, where would you wear it?